Leaders address broadband adoption strategies for communities, schools, and businesses…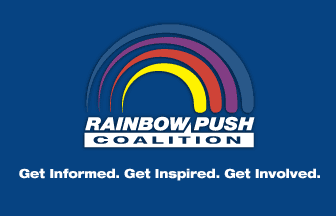 Comcast today hosted a panel at The Rainbow Push Coalition and Citizenship Education's 42nd International Convention about how to leverage technology to promote education, entrepreneurship, and health.
The panel explored a variety of themes, including how community and business leaders can use the Internet to increase educational opportunities, confront persistent social challenges, and increase their impact.  Tony Williams, Comcast's director of Government Affairs, moderated the panel, which included:
Dionne Baux, program officer, Local Initiatives Support Corporation-Chicago;
Lupe Martinez, director of Career Pathways, Instituto Del Progreso Latino;
Shari Runner, senior vice president, Strategy and Community Development, Chicago Urban League;
Reverend Leslie Sanders, senior vice president, Community Relations, The Prairie Group Consulting, Inc.; and
Melody Spann Cooper, chair, Midway Broadcasting, WVON- and WRLL-AM Radio Chicago.
Two years ago, Comcast launched Internet Essentials, the nation's largest and most comprehensive broadband adoption program.  Since then, more than 150,000 families across the nation have enrolled in the program – more families have enrolled in Chicago than in any other city.
Internet Essentials provides Internet service at home to eligible families for around $10 a month, the ability to purchase computers for around $150, and access to free digital literacy training in print, online, and in-person.  To qualify, the household must be in a location in which Comcast offers Internet service and have at least one child who's eligible for the National School Lunch Program.  In addition, the household may not have subscribed to Comcast Internet service within the last 90 days or have an overdue Comcast bill or unreturned equipment.
About Comcast Cable
Comcast Cable is the nation's largest video, high-speed Internet and phone provider to residential customers under the XFINITY brand and also provides these services to businesses.  Comcast has invested in technology to build an advanced network that delivers among the fastest broadband speeds, and brings customers personalized video, communications and home management offerings.  Comcast Corporation (Nasdaq: CMCSA, CMCSK) is a global media and technology company. Visit www.comcastcorporation.com for more information.
With more than 7,000 local employees, Comcast's Greater Chicago Region serves customers in central and northern Illinois, including the Chicago area, northwest Indiana and southwest Michigan.  "Like" Comcast's Greater Chicago Region on Facebook by visiting Comcast of Illinois, NW Indiana and SW Michigan.  "Follow" Comcast's Greater Chicago Region on Twitter at @ComcastIllinois.  Become an Xfinity VIP by texting XVIPFB to 47211 and get product updates and discounts on local events.