Visit EveryBlock.com and find out what's happening in your neighborhood…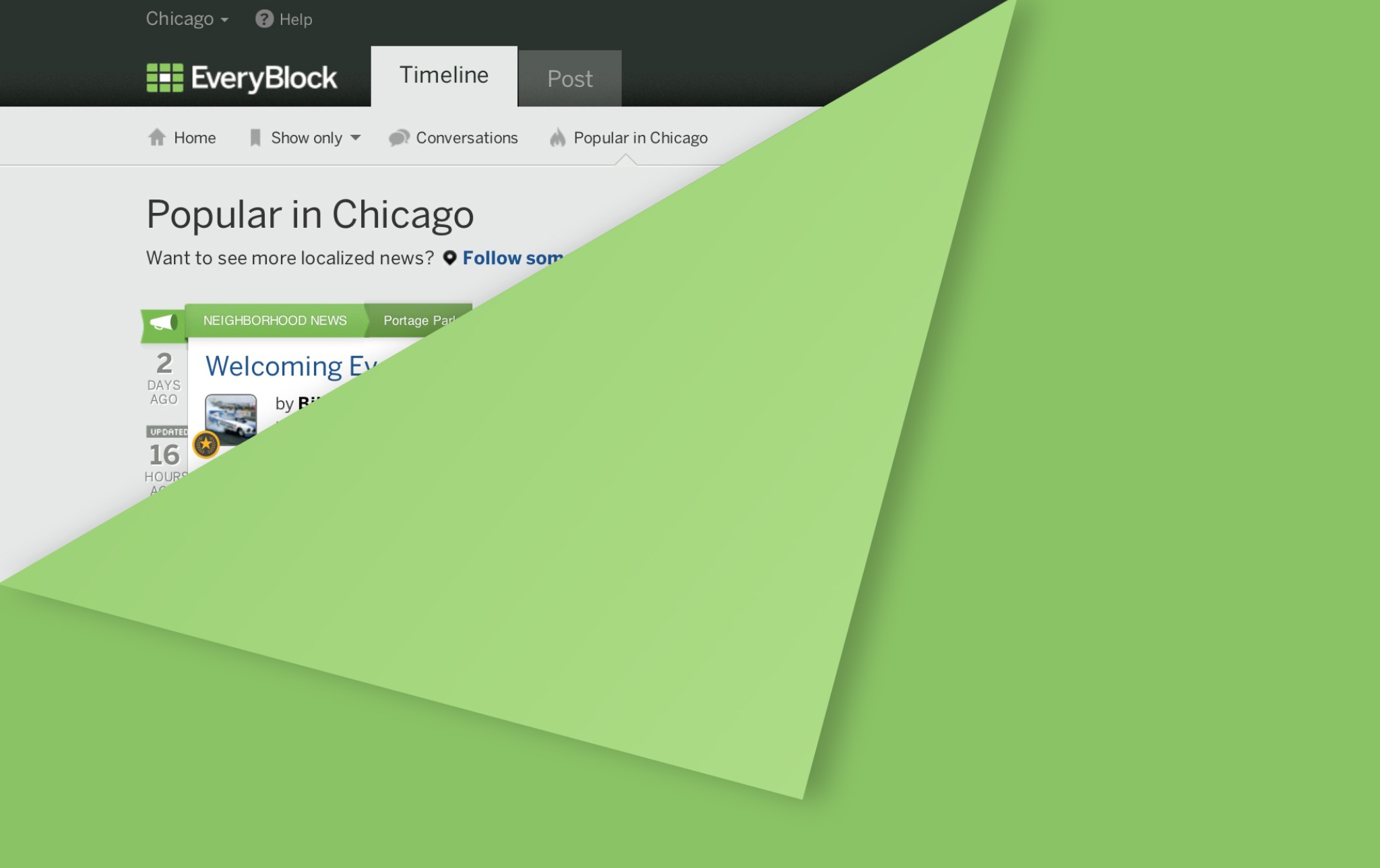 Comcast is relaunching EveryBlock in Chicago tomorrow, Thursday, January 23.  EveryBlock is an interactive hyperlocal Website that features information about what's happening on a specific block, in a specific neighborhood or in a specific community.  Designed to enhance neighborhood life, the kinds of information users can view and share on EveryBlock range from news feeds from local government entities and schools and messages from businesses and civic groups about events happening in their neighborhoods, to business license, restaurant inspection, building permit and crime data.  In addition, EveryBlock allows users to post comments and respond to one another.
"Comcast brings technology and information together, so it makes sense that we're relaunching EveryBlock.  For many reasons, I'm excited that we're relaunching here in Chicago first – not only did it start here, but Chicago has the tech talent necessary to develop additional features that will make EveryBlock an even more useful tool for users," said Matthew Summy, Comcast's regional vice president of External and Government Affairs.
Summy also noted that with about 7,000 regional Comcast employees, residential and business customers across the city, more than 150 facilities and nearly 50,000 miles of fiber and cable in the region, Comcast is a major local presence and an integral part of neighborhood life in the city of Chicago.
Comcast tapping Chicago tech, open data communities to make EveryBlock even more useful
To add to EveryBlock's functionality, Comcast is reaching out to technology experts and the open government and open data communities to encourage them to consider and suggest enhancements that could bring additional data and information to EveryBlock and its users.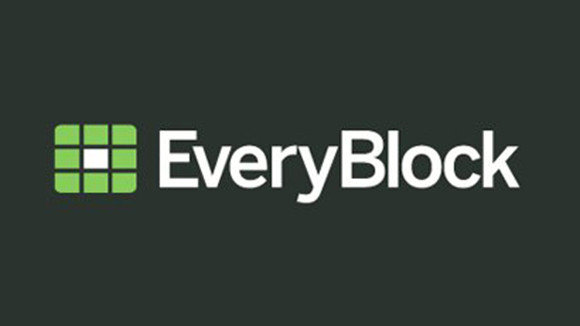 "Chicago is a national leader in civic innovation, and the return of EveryBlock is an opportunity for deepening that leadership.  We're especially interested in the development of EveryBlock as an open platform for developers and community members to share and act upon city data and other community information," said Smart Chicago Collaborative Executive Director Daniel X. O'Neil, who was one of the founders of EveryBlock.
With EveryBlock, communicating with your neighbors, exchanging information and knowing what's going on around you is easy.  Visit EveryBlock.com and register today or download the EveryBlock app on the iOS app store.  Users also can register to receive daily e-mail digests with content from EveryBlock.
About Comcast Corporation
Comcast Corporation (Nasdaq: CMCSA, CMCSK) is a global media and technology company with two primary businesses, Comcast Cable and NBCUniversal.  Comcast Cable is the nation's largest video, high-speed Internet and phone provider to residential customers under the XFINITY brand and also provides these services to businesses.  NBCUniversal operates 30 news, entertainment and sports cable networks, the NBC and Telemundo broadcast networks, television production operations, television station groups, Universal Pictures and Universal Parks and Resorts.  Visit www.comcastcorporation.com for more information.
With more than 7,000 local employees, Comcast's Greater Chicago Region (chicago.comcast.com) serves customers in central and northern Illinois, including the Chicago area, northwest Indiana and southwest Michigan.  "Like" Comcast's Greater Chicago Region on FacEveryBlockook by visiting Comcast of Illinois, NW Indiana and SW Michigan.  "Follow" Comcast's Greater Chicago Region on Twitter at @ComcastILLINOIS.  Become an Xfinity VIP by texting XVIPFB to 47211 and get product updates and discounts on local events.