Quintupled bandwidth from Comcast Business supports district in providing netbooks to students, using apps for education, deploying array of E-learning tools and employing standardized online assessments…

Located 40 miles northwest of Chicago, Community High School District 128 is recognized locally, statewide and nationally for its outstanding academic and extracurricular programs.  Today, the district announced that it has deployed Comcast Business' fiber-based Ethernet services to support a new digital learning strategy designed to maximize classroom teaching time, personalize learning and make e-learning opportunities more accessible.
District 128 serves approximately 3,400 Libertyville and Vernon Hills High School students. In addition to portions of Libertyville and Vernon Hills, the district also serves students from Green Oaks, Mettawa, Mundelein and Rondout, IL, as well as some of the surrounding unincorporated areas.  To support its digital initiatives, District 128 worked with Comcast Business to deploy a fiber-based 500 Mbps Ethernet Dedicated Internet connection, as well as a 1 Gigabit Ethernet Private Line connection between the two high schools.  The faster connectivity supports Wi-Fi in the schools, which enables students and teachers to use the netbooks in classrooms and apps, and will help the district migrate to PARCC, the standardized online assessment tool and resource that will be mandated by the Illinois State Board of Education for the spring of 2015.  The network can scale up to 10 Gbps to accommodate future enrollment and network traffic growth.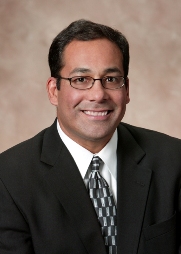 "Over the past few years, we've seen a dramatic change in how students use the Internet.  It's evolved from a text-based search tool into to an educational ecosystem that includes rich, bandwidth-intensive videos, applications and web services," said Mick Torres, District 128's Educational Technology Director.  "We also recognized the role mobile devices play in helping students engage with content and develop their own styles of learning.  The Comcast Ethernet network played a key role in providing the network capacity to support the roll-out of the netbooks, which provide a platform to extend the learning experience beyond the classroom."
Prior to deploying Comcast Business' fiber-based Ethernet services, the district's maximum bandwidth was 100 Mbps at each high school.  The district's plan was to increase to 250 Mbps per site, but working with Comcast Business, the district was actually able to increase bandwidth at each site to 500 Mbps – within its budget – which is five times the bandwidth the district had before the transition.
Prior to deploying the new fiber, it was common for the network's Internet capacity to approach 100% utilization during peak hours in the middle of the school day.  When students needed to access web-based videos or a teacher had plans for interactive, Internet-based projects that involved his or her entire class, performance slowed down significantly.  This is not an effective use of valuable teaching and learning time.  In order provide the technology necessary to support its new digital learning strategy and the accompanying increase in bandwidth, District 128 needed a highly reliable, high-performance network that could make its digital learning environment more robust.
"Education technology has come a long way in recent years, and Comcast is proud to support its advancement and all of the students who will benefit from it," said Jay Dirkmaat, regional vice president, Comcast Business.
About Comcast Business
Comcast Business, a unit of Comcast Cable, provides advanced communication solutions to help organizations of all sizes meet their business objectives. Through a next-generation network that is backed by 24/7 technical support, Comcast delivers Business Internet, Ethernet, TV and a full portfolio of Voice services for cost-effective, simplified communications management.
For more information, call 866-429-3085. Follow us on Twitter @ComcastBusiness and on other social media networks at http://business.comcast.com/social.
About Comcast Cable
Comcast Cable is the nation's largest video, high-speed Internet and phone provider to businesses and residential customers. Comcast has invested in technology to build an advanced network that delivers among the fastest broadband speeds, and brings customers personalized video, communications and home management offerings. Comcast Corporation (Nasdaq: CMCSA, CMCSK) is a global media and technology company.  Visit www.comcastcorporation.com for more information.
With nearly 7,000 local employees, Comcast's Greater Chicago Region (chicago.comcast.com) serves customers in central and northern Illinois, including the Chicago area, northwest Indiana and southwest Michigan.  "Like" Comcast's Greater Chicago Region on Facebook by visiting Comcast of Illinois, NW Indiana and SW Michigan.  "Follow" Comcast's Greater Chicago Region on Twitter at @ComcastIllinois.