Comcast's Greater Chicago Region Digital Divide Team Reflects on Celebration…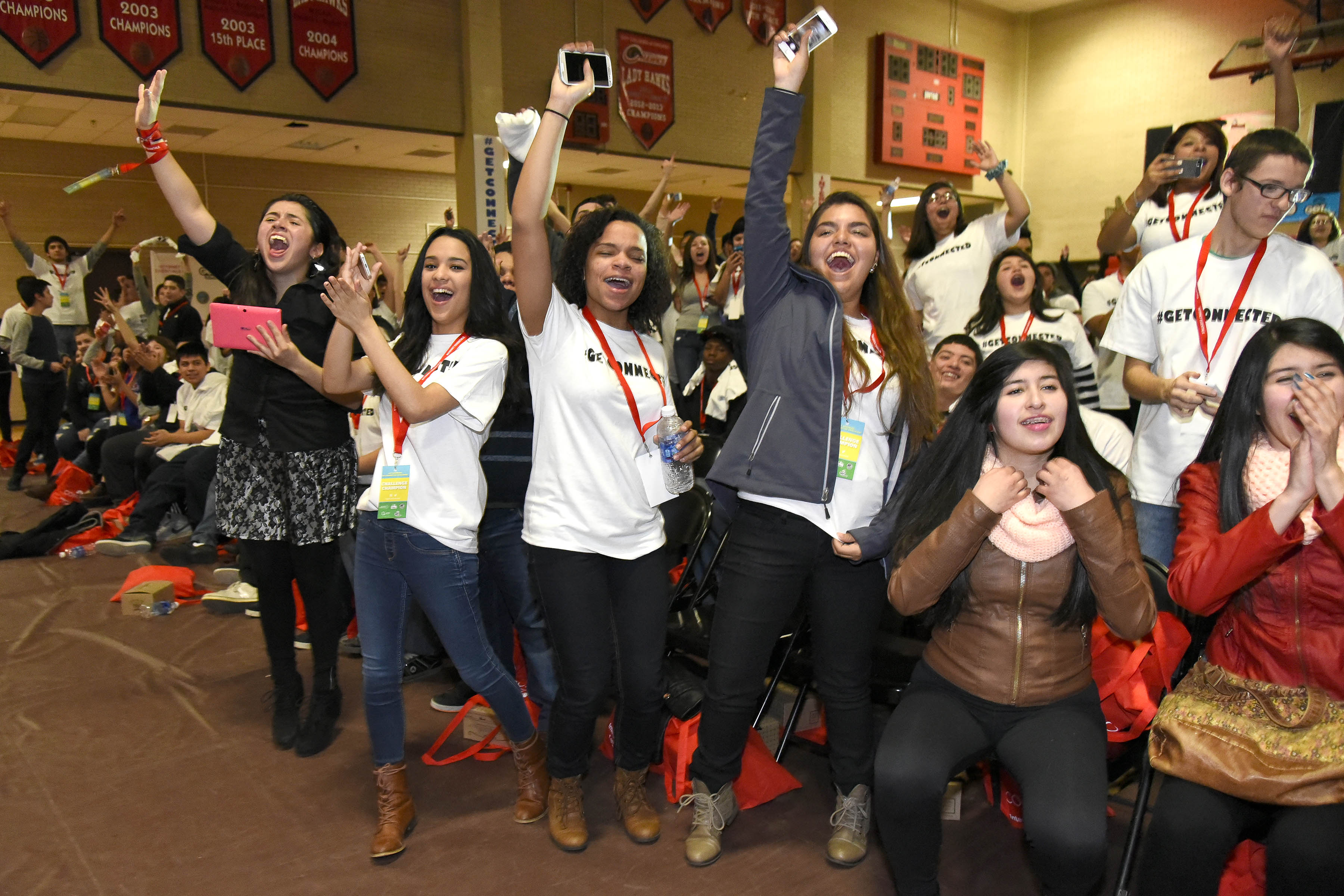 On Martin Luther King, Jr. Day, Comcast came together with leaders from Chicago Public Schools (CPS); Chicago City of Learning (CCOL); community-based organizations (CBOs); and elected officials, along with celebrities, ranging from actress and singer-songwriter Christina Milian; MTV's Sway Calloway; and Chicago hip-hop artist Chance the Rapper; to Chicago White Sox executive vice president Ken Williams; Chicago Bears safety Ryan Mundy; Chicago Fire forward Harry Shipp; former Chicago Bulls forward Sidney Green; and NBC5 Chicago anchor Zoraida Sambolin, to honor the 13- to 19-year-old students who earned the most points in the inaugural "Get Schooled, Get Connected" Challenge.
The citywide education challenge's goal was to provide high school students with information and tools to help them move forward in their academic careers. Through individual quests, or challenges, the initiative was designed to educate students about topics ranging from preparing for college-entrance exams to completing college applications and applying for financial aid.  The challenge ran for three months, from Oct. 11, 2014, to Jan. 11, 2015, and during that time, participants completed more than 50,000 quests and earned more than 8.6 million Get Schooled points.
A partnership between Get Schooled – which was founded by the Bill & Melinda Gates Foundation and Viacom –  Comcast, CPS, CCOL and a host of CBOs, the centerpiece of the challenge was a technology platform that leveraged games, pop culture, localized information and recognition and rewards to motivate students to join and progress in the challenge by completing the educational quests.
It worked.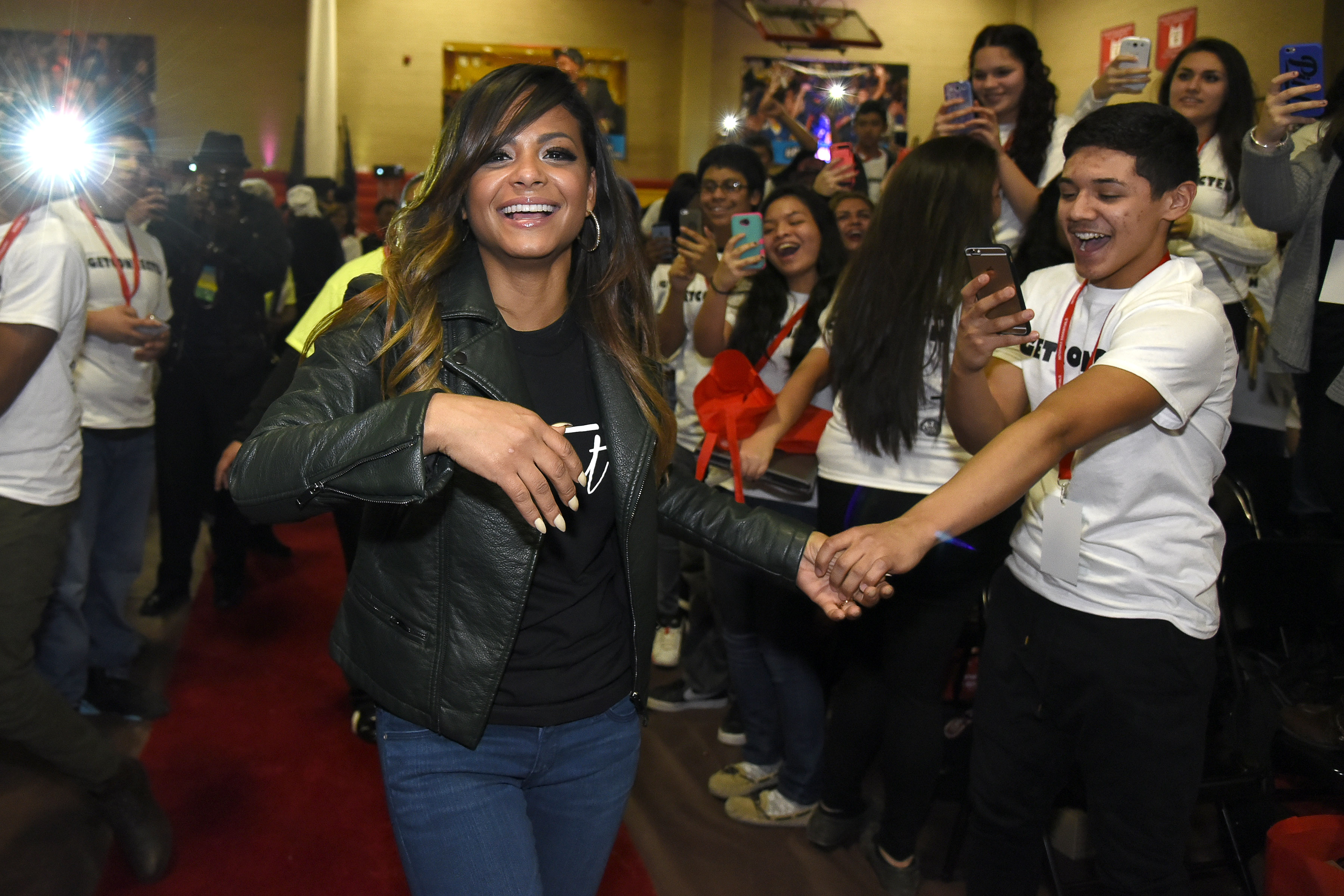 Nearly 3,000 students from CPS high schools and dozens of CBOs participated – 1,700 of them earned more than 1,500 points each. To recognize students who made significant progress in the challenge early on, Comcast and Get Schooled visited their schools one by one and surprised top achieving students with laptop computers, 40 in total, and encouraged them to inspire their peers and help spread the word about the initiative and Comcast's Internet Essentials program, which provides broadband service at home to eligible low-income families. Internet Essentials could help students who didn't already have Internet access at home participate in the challenge.
The MLK Day celebration marked the end of the challenge. Hundreds of students arrived at Malcolm X College near downtown Chicago, and the energy and excitement in the room were palpable. A DJ and choreographer started off the celebration by getting attendees up to dance, teaching them new moves before the celebrity portion of the event.  As the eight well-known and successful celebrities entered, they walked through the crowd and randomly handed out two laptops a piece.  Students erupted in cheers.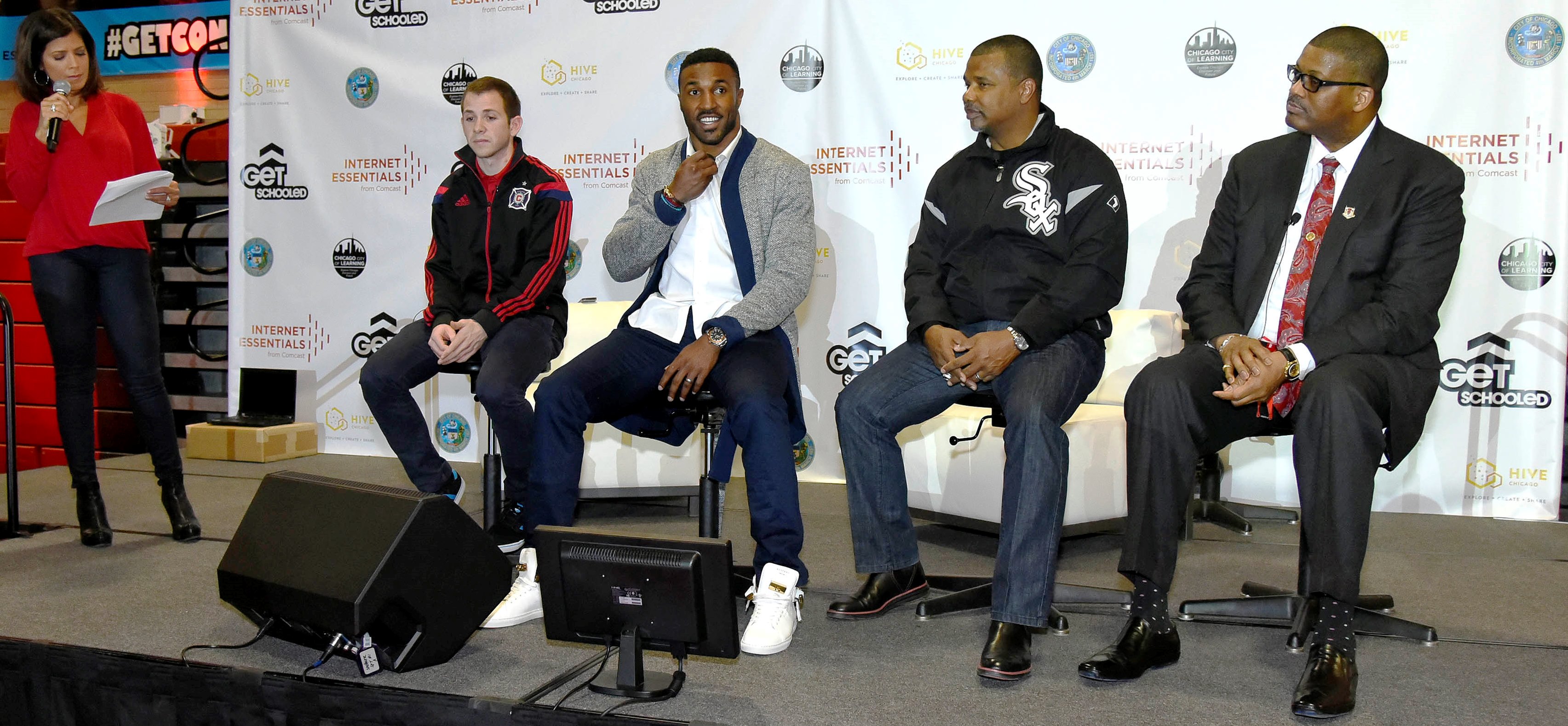 Sway, who has been the face of MTV News and the VMAs for years, was the first to hit the stage. He started the event by congratulating attendees on their accomplishments. Next, hot off the premier of her new E! reality show, "Christina Milian Turned Up," Milian talked about her high school career, saying she wasn't popular but "was a good student." Then Sambolin interviewed Williams, Mundy, Shipp and Green about their high school experiences.  They encouraged the crowd to pursue their dreams, be true to themselves and to make goals – and work to achieve them.
At one point, Williams said he was once told he couldn't attend a good college because of where he was from. You could hear a pin drop in the gym, as Williams added, "I was in a public high school just like you, and I was being told I couldn't do this or that. Well I went to Stanford University, I played Major League Baseball and I became a Major League general manager."
Chance the Rapper, the popular Chicago musician who attended a CPS high school, closed the celebrity portion by talking frankly about his high school career.
Comcast closed the event by presenting a total of $100,000 in combined support for six CBOs whose participating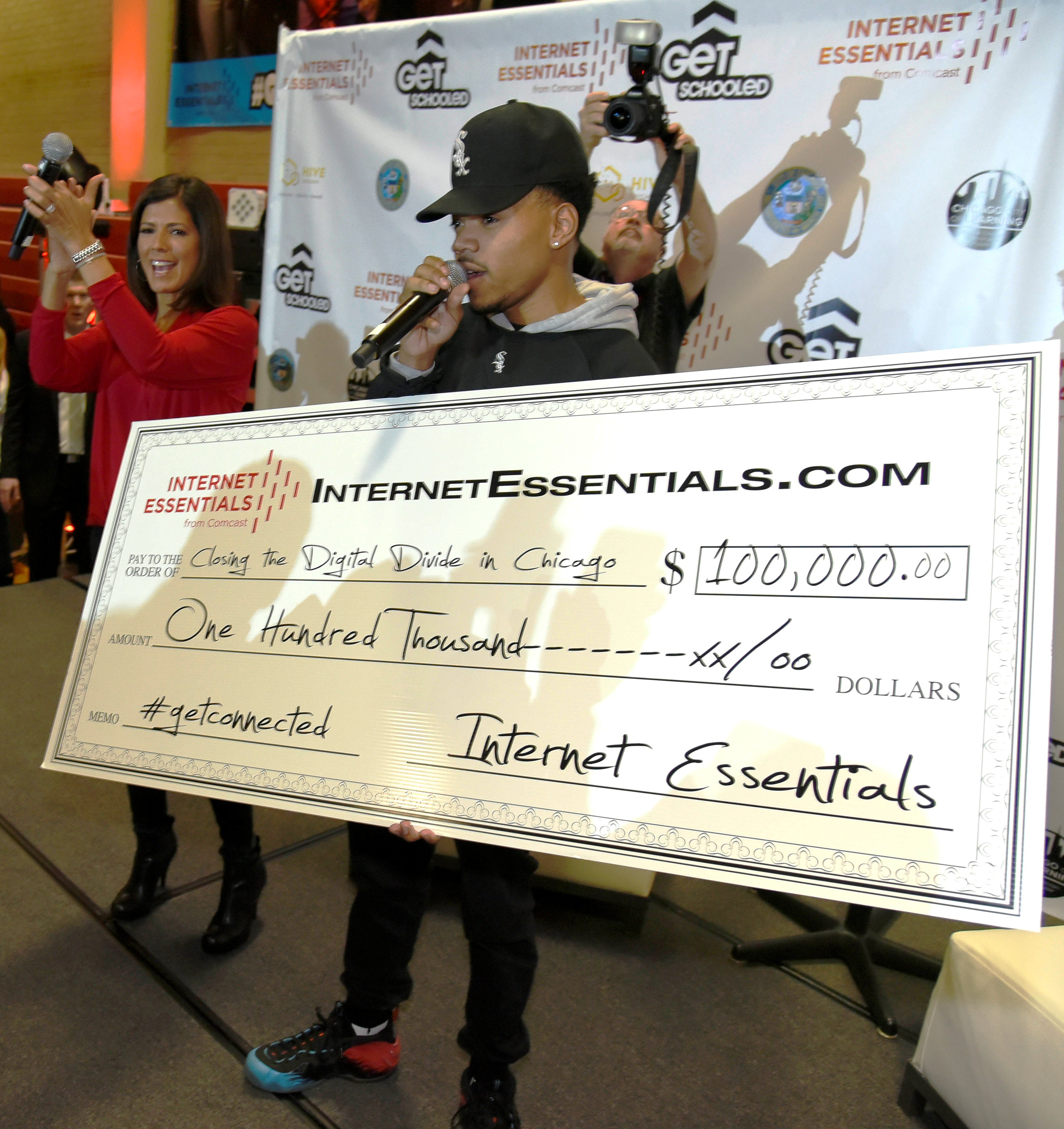 students earned the most points in the challenge will use to enhance their computer labs, increase Internet and Wi-Fi access and support digital literacy training. A portion of the awards also will be used by the Children's First Fund to help the six schools whose students earned the most points improve their computer technology. The award presented at the MLK event was on top of the $118,000 in awards Comcast made to Chicago area CBOs earlier this year to help them bridge the digital divide, also through technology improvements, Internet access and digital literacy training.
The support for the initiative and level of excitement about the event was made evident by the sheer volume of social media posts.  In fact, by the end of the day, #getconnected trended on Twitter in Chicago as a result of Tweets posted by Chance, Milian, Sway and the students in attendance. As the Comcast team that worked with our partners to bring the challenge to fruition and organize the event, we were thrilled.  Participation in the challenge was beyond what we could have imagined, and the closing celebration event inspired students and Comcasters alike to continue to work hard and earn success.
Comcast launched Internet Essentials in 2011 and since then more than 22,000 Chicago families have connected to the internet via the program.  Many of these families might not have been able to access Internet service at home otherwise and many of these students may have not been able to participate in the challenge or in other initiatives that are crucial to their education and their futures without Internet Essentials. It underscored once again how important the work we're doing to close the digital divide through Internet Essentials really is and inspired us to continue on in our mission.