Nearly 190 high school seniors in region recognized for academics, community service, being role models…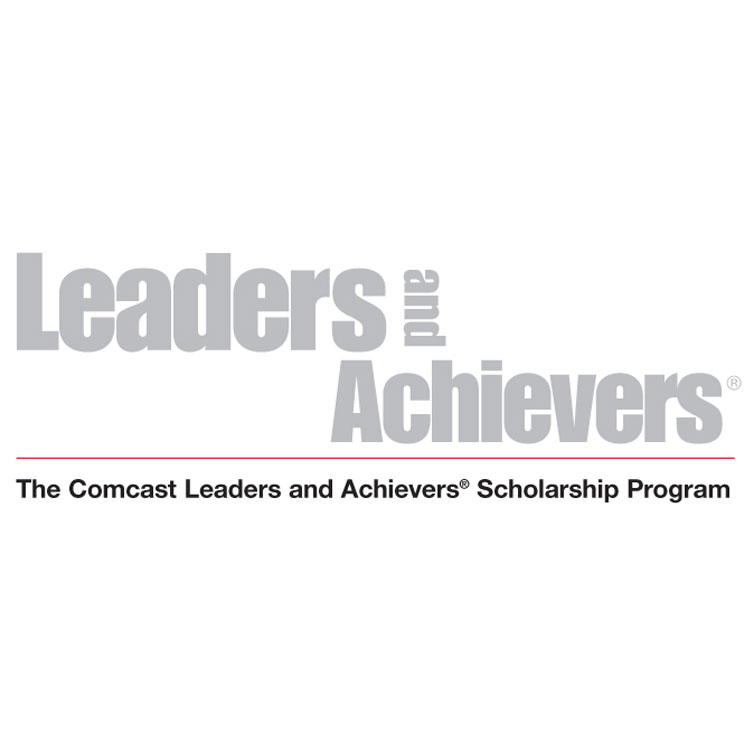 Comcast and the Comcast Foundation today announced the names of the 2015 "Leaders and Achievers Scholarship" recipients from the company's Greater Chicago Region (GCR), which spans Illinois, Northwest Indiana and Southwest Michigan (full list of recipients below).  The scholarships were awarded to high school seniors who strive to create positive change, have solid academic records and are role models for their fellow students and other youth in their communities.  The program's mission is to recognize high school students who play an active role in and help others in their communities, motivate them to continue to serve and encourage other students to work to improve their communities as well.  Recipients receive $1,000 grants to be used for college expenses.
"I am highly impressed by this year's Leaders and Achievers Scholarship recipients and how committed they are to doing the best they can, whether it's in the class room or in the community," said John Crowley, Comcast GCR senior vice president. "Comcast is proud of the 2015 class of Leaders and Achievers recipients and thrilled that we can help them offset some of their college expenses."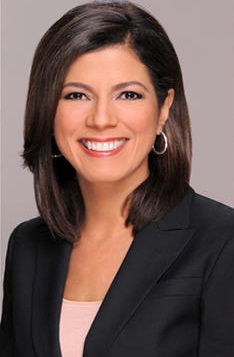 Recipients will be recognized at a ceremony on Tuesday, May 5, at McCormick Place in Chicago.  NBC5 Chicago anchor Zoraida Sambolin will serve as emcee for the event and address recipients and family members about the importance of academics and serving others.
"Zoraida is a recognized leader in her field and in the region. "Crowley said. "We can't thank Zoraida enough for making this year's Leaders and Achievers Scholarship ceremony so special for the winners."
Since the first Leaders and Achievers were recognized in 2001, Comcast has awarded more than $22.8 million in scholarships to help nearly 23,000 students pursue higher education. Nearly 190 students in Comcast's Greater Chicago Region received scholarships this year.
About the Comcast Foundation
The Comcast Foundation was founded by Comcast Corporation in June 1999 to provide charitable support to qualified nonprofit organizations. The Foundation primarily invests in programs intended to have a positive, sustainable impact on their communities. The Foundation has three community investment priorities – expanding digital literacy, promoting community service and building tomorrow's leaders. Since its inception, the Comcast Foundation has donated nearly $140 million to organizations in the communities nationwide that Comcast serves. More information about the Foundation and its programs is available at www.comcast.com/community.
About Comcast
Comcast Corporation (Nasdaq: CMCSA, CMCSK) is a global media and technology company with two primary businesses, Comcast Cable and NBCUniversal. Comcast Cable is the nation's largest video, high-speed Internet and phone provider to residential customers under the XFINITY brand and also provides these services to businesses. NBCUniversal operates news, entertainment and sports cable networks, the NBC and Telemundo broadcast networks, television production operations, television station groups, Universal Pictures and Universal Parks and Resorts. Visit www.comcastcorporation.com for more information.
With nearly 7,000 local employees, Comcast's Greater Chicago Region (chicago.comcast.com) serves customers in central and northern Illinois, including the Chicago area, northwest Indiana and southwest Michigan. "Like" Comcast's Greater Chicago Region on Facebook by visiting Comcast of Illinois, NW Indiana and SW Michigan. "Follow" Comcast's Greater Chicago Region on Instagram and Twitter @ComcastIllinois.
List of 2015 Leaders and Achievers Scholarship Recipients
| | | | |
| --- | --- | --- | --- |
| Norman | Abbott | Lansing | IL |
| Anan | Abu-Taleb | Oak Park | IL |
| Bruce | Adams | Bradley | IL |
| Summer | Adams | Chicago | IL |
| Oluwaferanmi | Adeyemo | Des Plaines | IL |
| Michael | Adisumarta | Round Lake | IL |
| Victoria | Adomshick | Wheaton | IL |
| Ebere | Agwuncha | Westchester | IL |
| Mark | Allen | Peoria Heights | IL |
| Abigayle | Ammon | Dixon | IL |
| David | Anderson | Elburn | IL |
| Maren | Anderson | Good Hope | IL |
| Vikram | Anjur | Aurora | IL |
| Jim | Ardis | Peoria | IL |
| Jim | Arnold | Indianapolis | IN |
| Derek | Austin | Chicago | IL |
| Jessica | Bailey | Chicago | IL |
| Tim | Baldermann | New Lenox | IL |
| Brittany | Barajas | Lansing | IL |
| Laurie | Barra | Pekin | IL |
| Frank | Bart | Wauconda | IL |
| John | Barth | East Peoria | IL |
| Anthony | Beale | Chicago | IL |
| Jerold | Beene | Chicago | IL |
| Ryan | Behm | Libertyville | IL |
| Ciara | Berry | Oak Lawn | IL |
| Julie | Beyer | McHenry | IL |
| Joanna | Bhasker | Des Plaines | IL |
| Bob | Bielinski | Wilmette | IL |
| Jessica | Bilea | Chicago | IL |
| Nandia | Black | Kildeer | IL |
| Brett | Blomberg | Lincolnshire | IL |
| David | Boelk | Mendota | IL |
| Matthew | Bogusz | Des Plaines | IL |
| Julia | Bollwitt | Bradley | IL |
| Todd | Bong | Tremont | IL |
| Jeffrey | Braiman | Buffalo Grove | IL |
| Danny | Brice | Colchester | IL |
| Sam | Bricker | Deerfield | IL |
| Joe | Broda | Lisle | IL |
| Colleen | Brown | Woodstock | IL |
| Carrie | Buhmann | Hobart | IN |
| Deborah | Bullwinkel | Villa Park | IL |
| Krystal | Bunch | Niles | MI |
| Mallory | Burg | Macomb | IL |
| Jim | Burke | Dixon | IL |
| Andrew | Burkhart | Antioch | IL |
| Walter | Burnett, Jr. | Chicago | IL |
| Kevin | Burns | Geneva | IL |
| William | Burns | Chicago | IL |
| Jalen | Burse | Park Forest | IL |
| Sandra | Bury | Oak Lawn | IL |
| Pete | Buttigieg | South Bend | IN |
| Nolan | Cabela | Michigan City | IN |
| Anthony | Calderone | Forest Park | IL |
| George | Cardenas | Chicago | IL |
| Alyssa | Carl | Galesburg | IL |
| Haley | Carpenter | Gurnee | IL |
| Jacobi | Cashier | Buchanan | MI |
| Thomas | Cauley, Jr. | Hinsdale | IL |
| Hayley | Cessna | Spring Valley | IL |
| Mike | Chamberlain | Belvidere | IL |
| Trace | Chase | Johnsburg | IL |
| Hamza | Chaudhary | Chicago | IL |
| Yu-An | Chen | Morton Grove | IL |
| Samuel | Choi | Chicago | IL |
| Stephanie | Chou | Chatham | IL |
| Roger | Claar | Bolingbrook | IL |
| Jacob | Clark | Champaign | IL |
| Michael | Collins | Plainfield | IL |
| Kayla | Cooper | Chicago | IL |
| Jon | Costas | Valparaiso | IN |
| Michael | Cross Jr. | Country Club Hills | IL |
| Destiny | Cunningham | Decatur | IL |
| Gina | Cunningham-Picek | Woodridge | IL |
| Samantha | Czyz | Mishawaka | IN |
| Brittany | Daniels | Chicago | IL |
| Rachel | Danso | Romeoville | IL |
| Janeise | Davis | Calumet City | IL |
| Tatianna | Davis | Chicago | IL |
| Alejandro | De Leon | Chicago | IL |
| Don | DeGraff | South Holland | IL |
| Amy | Devitt | Mendota | IL |
| Estefania | Diaz | Addison | IL |
| Susana | Diaz | Chicago | IL |
| James | Dillion | West Peoria | IL |
| Daniel | DiMaria | Morton Grove | IL |
| Jim | Discipio | La Grange Park | IL |
| Pat | Dowell | Chicago | IL |
| Joe | Doyle | Michigan City | IN |
| Richard | Duran | Peotone | IL |
| Michael | Einhorn | Crete | IL |
| Caitlin | Elliott | Urbana | IL |
| Dan | Elsasser | Mt. Morris | IL |
| Nina | Epstein | Kankakee | IL |
| Adam | Essling | Elburn | IL |
| Daniella | Feijoo | Wauconda | IL |
| Staci | Ficht | Markham | IL |
| Robert | Filec | North Riverside | IL |
| Mariah | Ford | Chicago | IL |
| Orlanda | Ford | Chicago | IL |
| Gianna | Formica | Oak Lawn | IL |
| Matthew | Foundos | Highland | IN |
| Michelle | Franch | West Chicago | IL |
| James | Fuhrer | Mt. Pulaski | IL |
| Juan | Ganum | Bridgman | MI |
| Emilio | Garcia | Chicago | IL |
| Melissa | Garcia | Burnham | IL |
| Samantha | Garcia | Glendale Heights | IL |
| Stacy | Garrard | Manhattan | IL |
| Alexandra | Gary | Orland Park | IL |
| Don | Gerard | Champaign | IL |
| Keith | Giagnorio | Lombard | IL |
| Jamanni | Gibson | West Peoria | IL |
| Jim | Gitz | Freeport | IL |
| Richard | Gonigam | Sleepy Hollow | IL |
| David | Gonzalez | Chicago Heights | IL |
| Fred | Gougler | Northfield | IL |
| Tom | Gray | Chatham | IL |
| E. Gene | Greable | Winnetka | IL |
| Kionte | Green | Chicago | IL |
| Michael | Gresk | Wheaton | IL |
| Sofia | Grimsgard | Valparaiso | IN |
| Adeline | Grootendorst | Coloma | MI |
| Leslie | Hairston | Chicago | IL |
| Moe-Myint | Han | Tinley Park | IL |
| David | Hanks | Sauk Village | IL |
| Jim | Hansen | South Elgin | IL |
| Larry | Hanson | Antioch | IL |
| Empress | Harris | Broadview | IL |
| Michelle | Harris | Chicago | IL |
| Bob | Hausler | Plano | IL |
| Thomas | Hayes | Arlington Heights | IL |
| Hubert | Hermanek Jr | North Riverside | IL |
| Lakota | Hernandez | Pekin | IL |
| Edwin | Hettermann | Johnsburg | IL |
| Mike | Houston | Springfield | IL |
| Michael | Howley | Hickory Hills | IL |
| Diante | Hughes | Chiago | IL |
| Michael | Inman | Macomb | IL |
| Linda | Jackson | Glendale Heights | IL |
| Jennifer | Jasper | Bridgman | MI |
| Aditi | Jha | Lisle | IL |
| Julisa | Jimenez | Chicago | IL |
| Aaliyah | Johnson | Markham | IL |
| Craig | Johnson | Elk Grove Village | IL |
| Sherman | Jones | Broadview | IL |
| Aaron | Kamel | Chicago | IL |
| Allen | Kauffman | Goshen | IN |
| Jesper | Ke | St Joseph | MI |
| James | Kellock | Peoria Heights | IL |
| Ashley | Kelly | Kankakee | IL |
| Nora | Kelly | South Bend | IN |
| Shahbaz | Khan | Savoy | IL |
| Leena | Khoury | Des Plaines | IL |
| Harry | Klein | Burbank | IL |
| Chris | Koos | Normal | IL |
| Griffin | Kopecky | Springfield | IL |
| Kristina | Kovarik | Gurnee | IL |
| Abigail | Kragt | Goshen | IN |
| Steve | Landek | Bridgeview | IL |
| Lisset | Larios | Chicago | IL |
| Al | Larson | Schaumburg | IL |
| Margaret | Laurino | Chicago | IL |
| Jenna | Lawler | Bourbonnais | IL |
| Brian | LeClercq | Oswego | IL |
| Justin | Lee | Geneva | IL |
| Skip | Lee | Sterling | IL |
| Yujin | Lee | Wilmette | IL |
| Robert | Lee, Jr. | Berkeley | IL |
| Elise | Lemp | Hoffman Estates | IL |
| Steve | Lentz | Mundelein | IL |
| Richard | Lewis | St Joseph | MI |
| Pengyu | Li | Champaign | IL |
| Kelsey | Linnig | Lombard | IL |
| Riley | Litwiller | Tremont | IL |
| Jennifer | Lopez | Plano | IL |
| Robert | Lovero | Berwyn | IL |
| Susan | Low | McHenry | IL |
| Madison | Lozanoski | Hinsdale | IL |
| Sandy | Lu | Chicago | IL |
| Carlos | Luna | Chicago | IL |
| Jessica | Luvianos | Waukegan | IL |
| Daniel | MacGillis | Round Lake | IL |
| Ali | Mahmoud | Burbank | IL |
| Monika | Malinowski | Village of Lakewood | IL |
| Olivia | Malone | Plainfield | IL |
| Marty | Maloney | Park Ridge | IL |
| Michael | Marcucci | Arlington Heights | IL |
| Walt | Marini | Spring Valley | IL |
| Michelle | Markiewicz Qualkinbush | Calumet City | IL |
| Erika | Martinez | Chicago | IL |
| Mathis | Mateus | Belvidere | IL |
| Thomas | Matysik | Downers Grove | IL |
| Emma | Maxwell | Evanston | IL |
| Marilynn | May | River Grove | IL |
| Jacob | McArtor | Malta | IL |
| Robert | McCleary | Savoy | IL |
| Cordarius | McClendon | Chicago | IL |
| Constance | McCullah | Country Club Hills | IL |
| Michael | McElroy | Decatur | IL |
| Dan | McLaughlin | Orland Park | IL |
| William | McLeod | Hoffman Estates | IL |
| Ron | Meer | Michigan City | IN |
| Grace | Melon | Oak Park | IL |
| Sarah | Menke | La Porte | IN |
| Debbie | Meyers-Martin | Olympia Fields | IL |
| Catherine | Miller | Lake Zurich | IL |
| Blair | Milo | LaPorte | IN |
| Dave | Mingus | East Peoria | IL |
| Amal | Mir | Hickory Hills | IL |
| Kenzie | Mocogni | McHenry | IL |
| Gabriella | Moline | Crete | IL |
| Dyese | Moody | Country Club Hills | IL |
| David | Moore | Chicago | IL |
| Joseph | Moore | Chicago | IL |
| Ryan | Morrison | Chicago | IL |
| Larry | Morrissey | Rockford | IL |
| Wayne | Motley | Waukegan | IL |
| Ricardo | Muñoz | Chicago | IL |
| Alexis | Murillo | Chicago | IL |
| Francis | Murray | Oak Lawn | IL |
| Murjanatu | Mutuwa | Cedar Lake | IN |
| Caitlin | Nagle | Arlington Heights | IL |
| Ria | Nair | Naperville | IL |
| Ryan | Neligan | Crown Point | IN |
| Windy | Nguyen | Chicago | IL |
| Lauren | Nidea | Granger | IN |
| John | Noak | Romeoville | IL |
| Daisy | Oceguera | Oswego | IL |
| David | O'Connell | St. Anne | IL |
| Samuel | Oh | Kildeer | IL |
| Maria | Ortega | Chicago | IL |
| Matthew | O'Shea | Chicago | IL |
| John | Ostenburg | Park Forest | IL |
| John | Ostenburg | Park Forest | IL |
| Bansi | Padalia | Woodridge | IL |
| Joseph | Palasek | Wheaton | IL |
| Rey Dominick | Paranal | Bolingbrook | IL |
| Virang | Patel | New Buffalo | MI |
| Barrett | Pedersen | Franklin Park | IL |
| Togianna | Pempilton | Freeport | IL |
| Azia | Perkins | Richton Park | IL |
| Edwenna | Perkins | Maywood | IL |
| Stephen | Pickett | Sleepy Hollow | IL |
| Ruben | Pineda | West Chicago | IL |
| Marissa | Politano | Tinley Park | IL |
| Robert | Polk | Burnham | IL |
| Tyler | Portis | Chicago | IL |
| Thomas | Poynton | Lake Zurich | IL |
| John | Pritchard | Galesburg | IL |
| Laurel | Prussing | Urbana | IL |
| Kelsey | Pudlas | Mount Morris | IL |
| Sam | Pulia | Westchester | IL |
| Nunzio | Pulice | Wood Dale | IL |
| Godson | Raheem | Sauk Village | IL |
| Ricardo | Ramirez | Chicago | IL |
| Carlos | Ramirez-Rosa | Chicago | IL |
| Z'iara | Randolph | Chicago | IL |
| Ray | Regina | St. Charles | IL |
| Richard | Reinbold | Richton Park | IL |
| Tari | Renner | Bloomington | IL |
| John | Rey | DeKalb | IL |
| Montserrat | Ricossa | South Elgin | IL |
| Analicia | Rios | Crown Point | IN |
| Ed | Ritter | Carpentersville | IL |
| Martin | Roman | Chicago | IL |
| Daniel | Rooney | Chicago | IL |
| Tom | Rooney | Rolling Meadows | IL |
| Harriet | Rosenthal | Deerfield | IL |
| Nathan | Rourke | Bartlett | IL |
| Prentiss | Royston | Chicago | IL |
| Ciera | Ruffin | Peoria | IL |
| Aaron | Ruiz | Berwyn | IL |
| Sharon | Rybak | Midlothian | IL |
| Nicholas | Sabatini | New Lenox | IL |
| Brian | Sager | Woodstock | IL |
| Stephen | Sakowicz | Park Ridge | IL |
| Daniela | Salazar De Luna | Aurora | IL |
| Zoriada | Sambolin | | |
| Jeremy | Sands | Skokie | IL |
| Roderick | Sawyer | Chicago | IL |
| Jordan | Schiff | Northfield | IL |
| Katherine | Schneider | Arlington Heights | IL |
| Madeline | Schneider | Schaumburg | IL |
| Paul | Schore | Bourbonnais | IL |
| Kira | Sears | Naperville | IL |
| Benjamin | Sells | Riverside | IL |
| Aaron | Shepley | Crystal Lake | IL |
| Debra | Silverstein | Chicago | IL |
| Leah | Smit | Griffith | IN |
| Emerald | Smith | Chicago | IL |
| Erin | Smith | Lakewood | IL |
| Fawn | Smith | | |
| Kelsey | Smith | Lawrence | MI |
| Kody | Smith | Michigan City | IN |
| Brian | Snedecor | Hobart | IN |
| James | Snyder | Portage | IN |
| Danny | Solis | Chicago | IL |
| Frank | Soto | Bensenville | IL |
| Thomas | Stone, Sr. | Oregon | IL |
| Arielle | Strauss | River Grove | IL |
| Robert | Straz | Palos Heights | IL |
| Joseph | Tamburino | Hillside | IL |
| Rhett | Taylor | Grayslake | IL |
| Joseph | Thompson | Chicago | IL |
| Nicole | Thompson | Oswego | IL |
| Elizabeth | Tisdahl | Evanston | IL |
| Madelyn | To | Bloomington | IL |
| Sabrina | Tong | Skokie | IL |
| Fernando | Tovar | Waukegan | IL |
| Isabel | Trumbull | Chicago | IL |
| Martin | Tully | Downers Grove | IL |
| Rachael | Turffs | Dixon | IL |
| David | Uran | Crown Point | IN |
| Cristian | Uribe | Chicago | IL |
| Maria | Valenzuela | Chicago | IL |
| George | Van Dusen | Skokie | IL |
| Phillip | VanZale | Chicago | IL |
| Destinie | Vara | Chicago | IL |
| Haley | Vaughan | Mt. Pulaski | IL |
| Patricia | Vazquez | Hillside | IL |
| Richard | Veenstra | Addison | IL |
| Yessica | Velazquez | Chicago | IL |
| Kevin | Wallace | Bartlett | IL |
| Stevie | Wallace | Chicago | IL |
| Toure | Wallace | Chicago | IL |
| David | Webb Jr. | Markham | IL |
| Tom | Weisner | Aurora | IL |
| Dwight | Welch | Country Club Hills | IL |
| Terry | Weppler | Libertyville | IL |
| Renee | Wesley | Wood Dale | IL |
| Elijah | White | South Bend | IN |
| Ryan | Wiebe | St John | IN |
| TaShambra | Williams | Chicago | IL |
| Victoria | Williamson | Chicago | IL |
| James | Wilson | Malta | IL |
| Jesse | Wilson | Berkeley | IL |
| Alicia | Wood | Portage | IN |
| Dave | Wood | Mishawaka | IN |
| Matthew | Young | Chicago | IL |
| Ed | Zabrocki | Tinley Park | IL |
| Michael | Zalewski | Chicago | IL |
| Gerri | Zhang | Chicago | IL |
| Allison | Zimmerman | Rockford | IL |
| Christina | Zylius | Oak Lawn | IL |