Number of Xfinity WiFi hot spots nears 900,000 in Chicago Region, surpasses 10 million nationwide…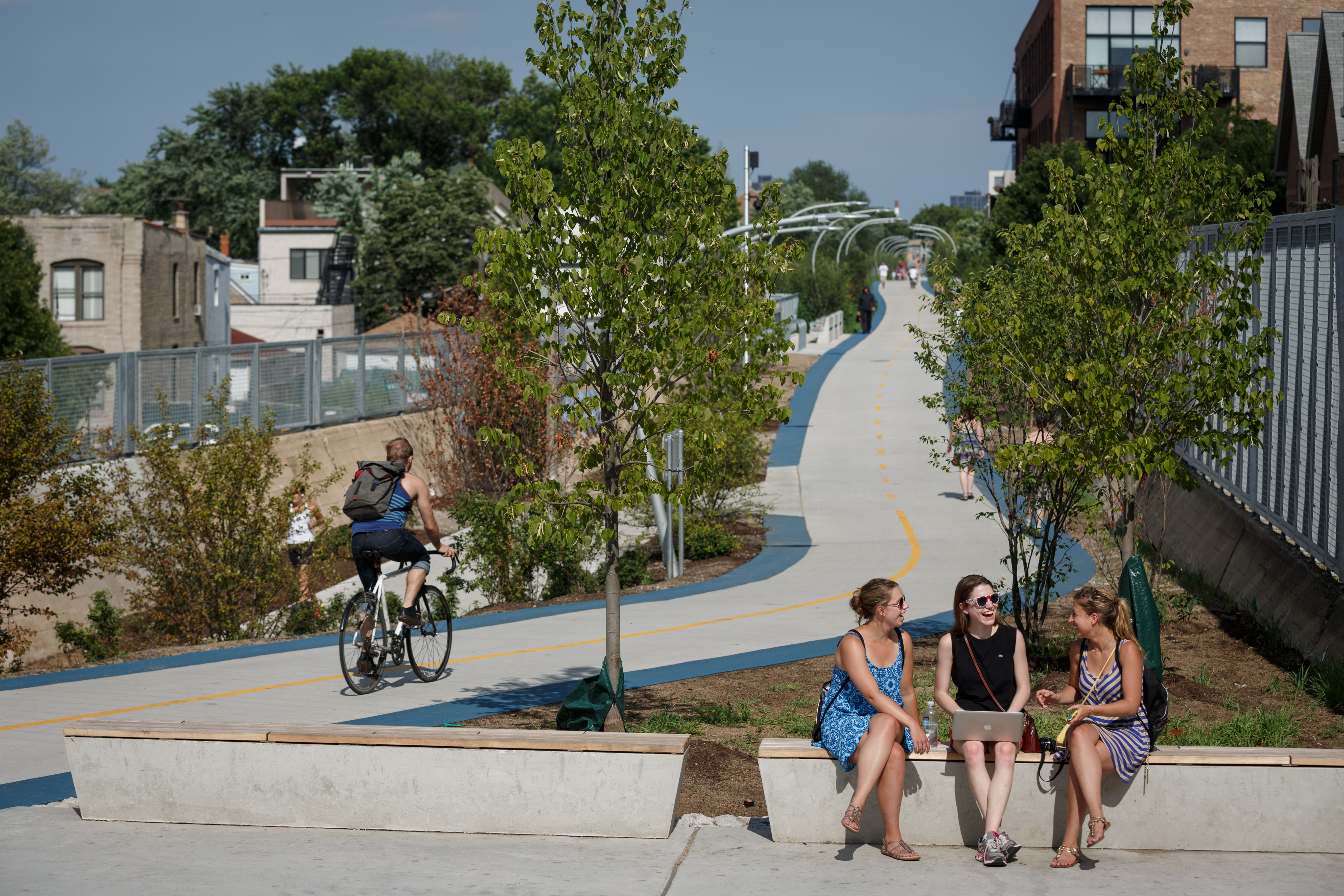 Comcast announced today that the company has made WiFi available along The 606, the elevated new 2.7-mile-long park that connects several Chicago neighborhoods, as well Goose Island, a rapidly redeveloping economic engine on the city's northwest side.
"The 606 not only serves the neighborhoods it touches, but offers the opportunity for other residents and visitors to explore the diverse and culturally rich communities it surrounds," said Michael Kelly, Chicago Park District General Superintendent and CEO.  "With the reinvention of this former rail line to a multi-purpose trail that encourages fitness and recreation, adding internet access will add an extra benefit for our patrons."
"Having access to the Internet across the city, especially in locations that drive business and define our culture, is a boon to Chicagoans," said John Crowley, Comcast's regional senior vice president. "Not only will customers be able to access the Internet and their content and information on the go, they can save money by using Xfinity WiFi hot spots in lieu of their wireless data."
Earlier this year, Comcast partnered with UILabs to bring new gigabit speed Internet infrastructure to Goose Island to support technology-driven businesses.  With the addition of WiFi, Comcast is accelerating its investment in the area and helping to enhance its appeal as a business location and economic development engine for Chicago.
Comcast also announced today that the number of Xfinity WiFi hot spots nationwide has surpassed 10 million, and in the company's Greater Chicago Region, which includes Central and Northern Illinois, Northwest Indiana and Southwest Michigan, is approaching 900,000.  Comcast first launched Xfinity WiFi in the region just over two years ago, and since then it has become the largest WiFi network in the region and the country.  Comcast has installed nearly 1,000 WiFi hot spots in outdoor locations in Chicago, ranging from public gathering places and public transportation corridors to emerging enterprise zones.
Comcast offers non-customers two free one-hour sessions on Xfinity WiFi per month.  Xfinity WiFi is available to Xfinity high-speed Internet customers for no additional charge.
How to find Xfinity WiFi hot spots
Users can locate Xfinity WiFi hot spots via the Xfinity WiFi app for Android and iOS devices or by visiting www.xfinity.com/WiFi.  To connect to Xfinity WiFi, select "xfinitywifi" or "CableWiFi" from the list of available WiFi networks.  Once customers login to either of these networks, they'll be connected automatically the next time they're in range.
For more information about The 606, visit www.the606.org.  For more information about Xfinity WiFi, call 1-800-XFINITY or visit www.xfinity.com/WiFi.
About Comcast Cable
Comcast Corporation (Nasdaq: CMCSA, CMCSK) is a global media and technology company with two primary businesses, Comcast Cable and NBCUniversal. Comcast Cable is the nation's largest video, high-speed Internet and phone provider to residential customers under the XFINITY brand and also provides these services to businesses. NBCUniversal operates news, entertainment and sports cable networks, the NBC and Telemundo broadcast networks, television production operations, television station groups, Universal Pictures and Universal Parks and Resorts. Visit www.comcastcorporation.com for more information.
With nearly 7,000 local employees, Comcast's Greater Chicago Region (chicago.comcast.com) serves customers in central and northern Illinois, including the Chicago area, northwest Indiana and southwest Michigan.  "Like" Comcast's Greater Chicago Region on Facebook by visiting Comcast of Illinois, NW Indiana and SW Michigan.  "Follow" Comcast's Greater Chicago Region on Twitter at @ComcastIllinois.