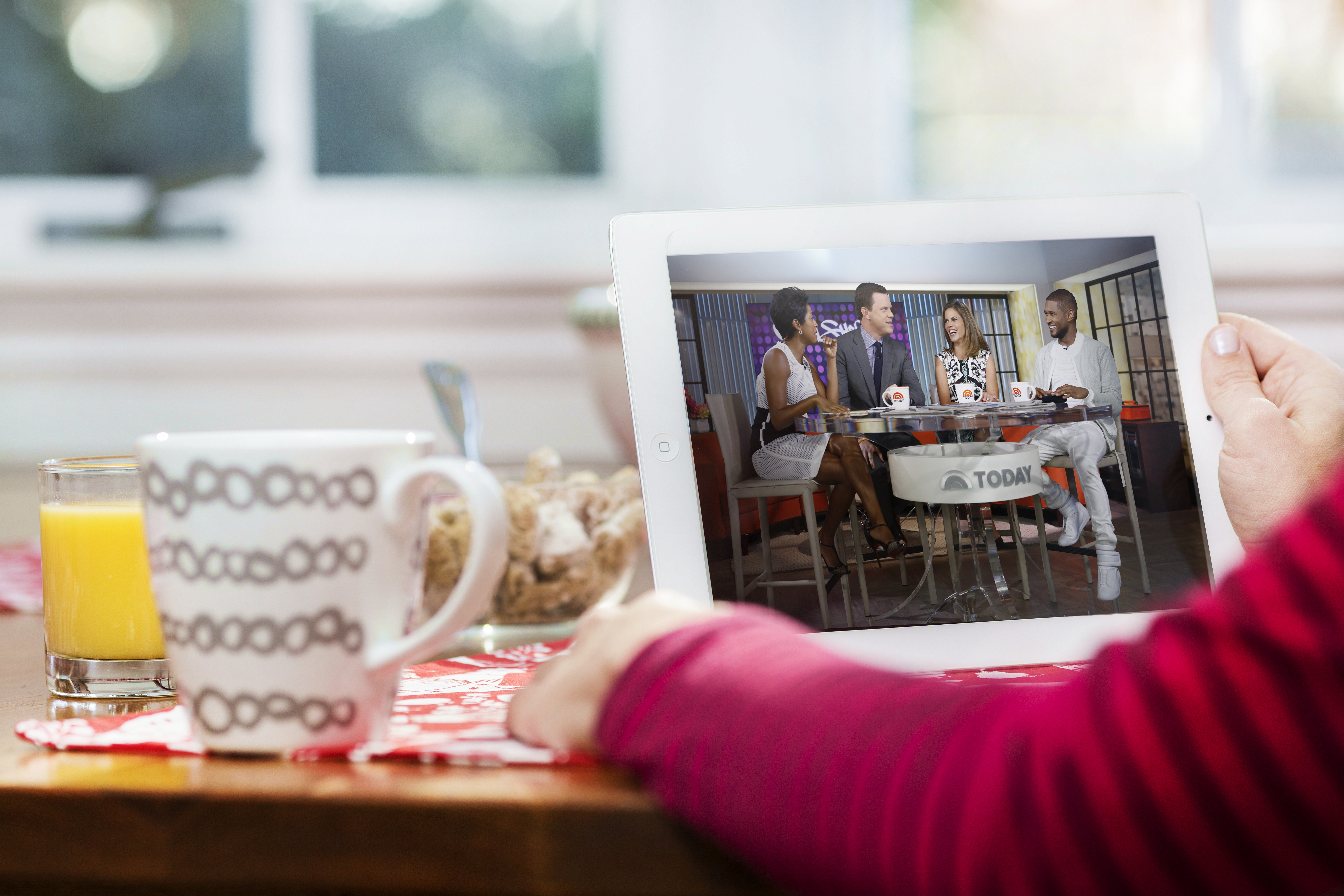 Stream TV includes access to live channels plus HBO, Cloud DVR, and thousands of on demand movies and shows
Comcast today announced that Stream TV, a new streaming cable TV service that includes access to live channels from all the major broadcast networks and HBO as well as thousands of on demand choices, is available to current Xfinity Internet-only customers in the company's Chicago metropolitan area.
With Stream TV, users can watch live TV on laptops, tablets and phones in their home.  In addition, the service includes thousands of on demand movies and shows that can be watched at home or on-the-go over WiFi, and includes access to TV Everywhere and a cloud DVR.
The service costs around $15 per month (additional local taxes and fees will vary by market) and the first month is free. Sign-up for existing Xfinity Internet customers is easy: no commitments or fixed-term contracts; no phone calls or visits from a technician; and no additional equipment required.  Users only need to visit the Stream TV website (www.xfinity.com/streamtv) to sign up to start immediately enjoying access to live and on demand cable programming online or through the Xfinity TV app.
"We want to make ordering and accessing Stream TV as simple as possible for our customers and let them start watching favorite content as quickly as possible," said Matt Strauss, Executive Vice President and General Manager, Video Services for Comcast Cable.  "It's an exciting time to be a TV fan – there is more quality content than ever and seemingly limitless ways to keep up with all the shows and movies people are talking about. We'll continue to experiment by creating offerings like Stream TV so that users can choose the service that works best for them."
Added John Crowley, Senior Vice President for Comcast's Greater Chicago Region, "Interested Xfinity Internet-only customers can immediately start enjoying the service by using the Xfinity TV app or the online portal.  Stream TV is the latest choice for consumers who want to enjoy entertainment on their terms."
Comcast plans to make Stream TV available across its entire service area by early 2016.
About Comcast Cable
Comcast Cable is one of the nation's largest video, high-speed Internet and phone provider to businesses and residential customers. Comcast has invested in technology to build an advanced network that delivers among the fastest broadband speeds, and brings customers personalized video, communications and home management offerings. Comcast Corporation (Nasdaq: CMCSA, CMCSK) is a global media and technology company. Visit www.comcastcorporation.com for more information.
With nearly 7,000 local employees, Comcast's Greater Chicago Region (chicago.comcast.com) serves customers in central and northern Illinois, including the Chicago area, northwest Indiana and southwest Michigan.  "Like" Comcast's Greater Chicago Region on Facebook by visiting Comcast of Illinois, NW Indiana and SW Michigan.  "Follow" Comcast's Greater Chicago Region on Twitter at @ComcastIllinois.