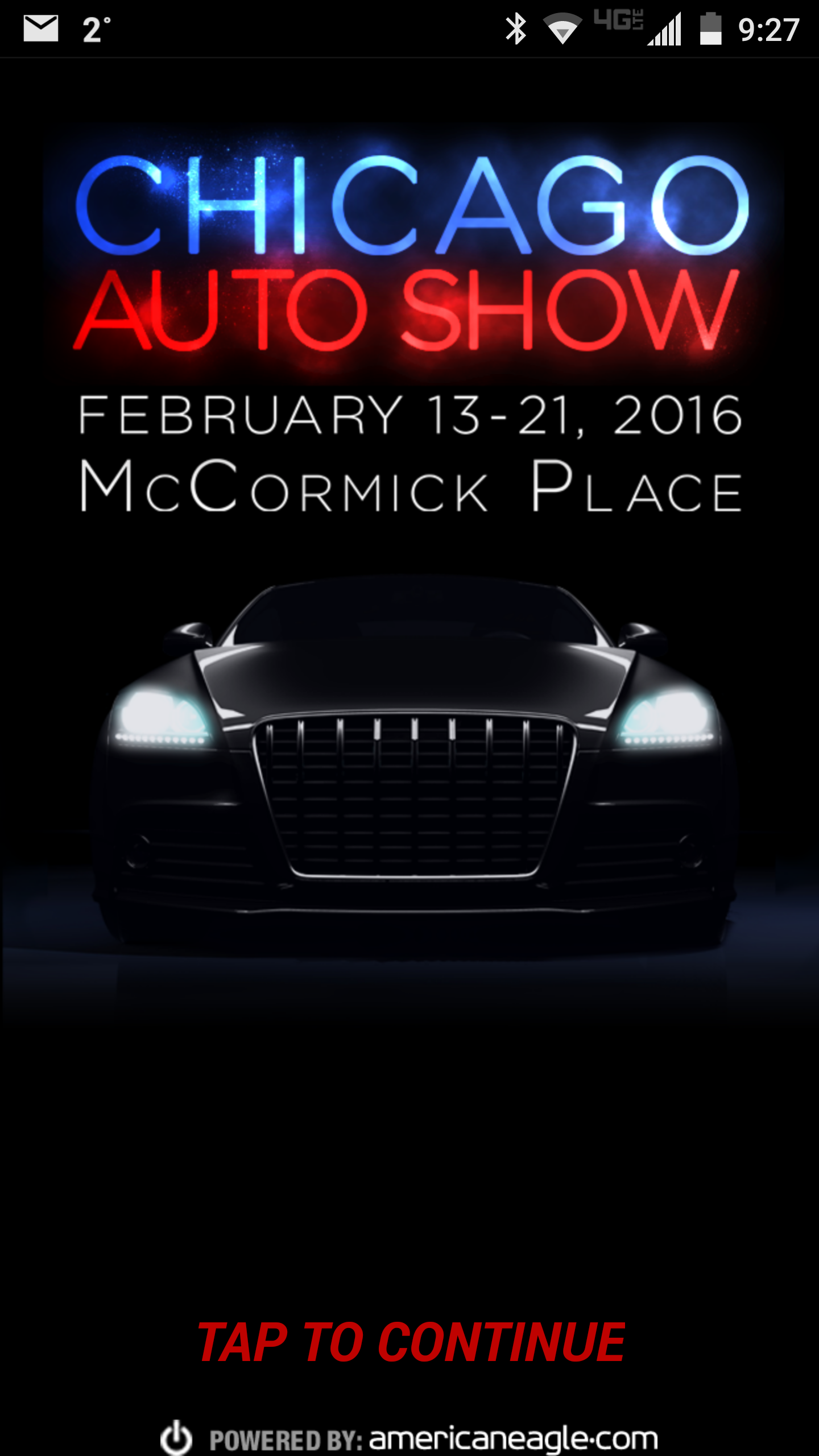 The Chicago Auto Show is excited to partner with Comcast's XFINITY brand to help showcase this year's highly-anticipated concept cars. To ensure auto show attendees don't miss any of these vehicles, XFINITY is providing them several ways to check out the latest concepts, along with the chance to win prizes.
Chicago Auto Show attendees can find concept cars on display throughout the show floor at the 2016 Chicago Auto Show or at the "Vehicles on Display" section of the auto show website at www.chicagoautoshow.com.
"XFINITY is proud to sponsor the 2016 Chicago Auto Show," said Comcast Greater Chicago Region Senior Vice President, John Crowley. XFINITY is Comcast's brand of Internet, video, voice and home security and automation products and services. "We share the show's and the auto industry's goal, which is to provide innovative products and services and an excellent customer experience each and every day."
Show-goers can take part in the XFINITY "Future of Awesome Concepts Tour," exclusively available on the Chicago Auto Show mobile app, which is available on the iOS and Google Play App Stores. Attendees can present a screen shot indicating they've completed the tour to get a commemorative XFINITY 2016 Chicago Auto Show hat, while supplies last.
Additionally, social media savvy Chicago Auto Show fans can post or tweet photos featuring their favorite concept cars and share them using #XFINITYtour for a chance to win prizes at the XFINITY Lounge.
"We are thrilled to have XFINITY as a partner this year," said Chicago Auto Show Chairman, Colin Wickstrom. "The concept cars at the Chicago Auto Show are sure to draw a crowd, and this is a great way to ensure fans get to see and capture each one."
Concept vehicles on display at the 2016 Chicago Auto Show include:
Acura Precision
Buick Avista
Genesis Vision G
Jeep Wrangler Red Rock
Kia Telluride
Mazda Sema MX-5 Speedster
Mazda Sema MX-5 Spyder
Mercedes-Benz Sprinter Extreme
Nissan Murano Winter Warrior
Nissan Pathfinder Winter Warrior
Scion C-HR
Subaru Impreza 5-Door
Subaru STI Performance
Toyota Back to the Future Mirai
Toyota FV2
For more information on the 2016 Chicago Auto Show, please visit www.chicagoautoshow.com.
About the Chicago Auto Show
The Chicago Auto Show is the largest auto show on the continent, spanning more than 1 million square feet of production, concept, and exotic vehicle exhibit space. In addition to hosting multiple world and North America vehicle debuts, the Chicago Auto Show's First Look for Charity raises more than $2 million annually for 18 vital Chicago organizations in a single night. The 2016 public show will be February 13-21. For more information, visit ChicagoAutoShow.com or Facebook.com/ChicagoAutoShow.
About Comcast's Greater Chicago Region
With nearly 7,000 local employees, Comcast's Greater Chicago Region (chicago.comcast.com) serves customers in central and northern Illinois, including the Chicago area, northwest Indiana and southwest Michigan.  "Like" Comcast's Greater Chicago Region on Facebook by visiting Comcast of Illinois, NW Indiana and SW Michigan.  "Follow" Comcast's Greater Chicago Region on Twitter at @ComcastIllinois.