Organized by Tech News Network Technical.ly & Inspired by Comcast NBCUniversal, Multi-City Event Series will Explore & Document How Technology & Innovation Converge to Strengthen Cities…
Tomorrow Tour, a multi-city event series that explores the role of entrepreneurship in growing tech cities, kicks off its Chicago leg today at TechNexus, a business incubator and co-working space located at 20 N. Upper Wacker Dr. in Chicago. Comcast NBCUniversal and Technical.ly, the network of tech news sites, will convene entrepreneurs and technology and innovation influencers for a full day of knowledge-sharing to help better articulate Chicago's innovation story and help propel its economy forward.
"Comcast was a startup more than 50 years ago, and we are strongly committed to the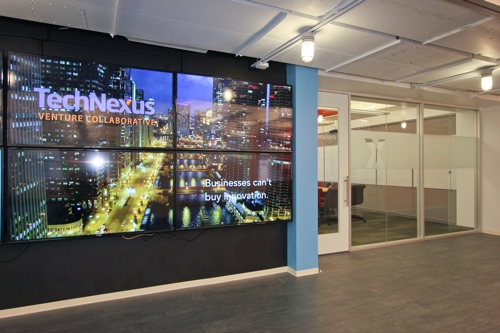 Chicago tech community and understand the importance of healthy entrepreneurialism to help drive growth and innovation in the city," said John Crowley, Comcast Greater Chicago Region senior vice president.  "Through the Tomorrow Tour, Comcast has been able to connect with innovators across the country to partner, give guidance and work alongside the next generation of startups."
During Tomorrow Tour Chicago, leaders from Comcast NBCUniversal will sit alongside existing and emerging entrepreneurs for discussions about what's possible when entrepreneurship, technology and innovation converge to create stronger cities. The mission of Tomorrow Tour Chicago is to:
Explore and document how tech and entrepreneur networks are shaping the future of Chicago;
Build and strengthen collaboration across sectors that can fuel startup growth;
Celebrate success stories and identify best practices and areas of opportunity that will strengthen Chicago's startup ecosystems; and
Uncover and amplify the best innovation and technology stories in the market.
"Chicago already is one of the world's biggest economic engines, and our technology and entrepreneurship community is working on making sure that will remain true in the future," said Fred Hoch, the CEO of the Illinois Technology Association. "To do that, we must always be on the lookout for opportunities to learn how other great cities are growing their local economies and share our successes. The Tomorrow Tour is one of those special chances to convene our local community and be a part of what is happening in other entrepreneurship hubs."​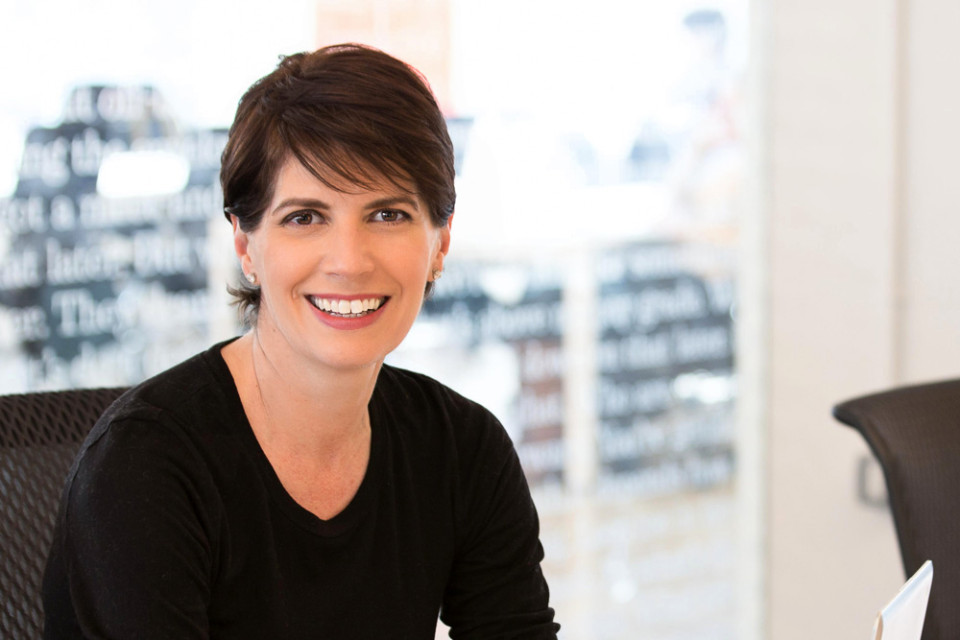 Attendees will include a diverse cross-section of the community from entrepreneurs, technologists and social enterprises to policymakers, new thinkers and educators. An afternoon, invitation-only summit with leading entrepreneurs and influencers will feature case studies, workshops and panel discussions that explore the labor pool, gaps to success, the inventory of local resources and related topics. An evening networking event open to the community on a first-come, first-serve basis through pre-registration will connect leading and emerging entrepreneurs and influencers from Chicago.
Some of the local entrepreneurs and leaders participating in panel discussions and case studies during Tomorrow Tour Chicago include:
Following the Tomorrow Tour Chicago, Technical.ly will curate an online toolkit with tangible advice, videos and resources from local and national partners. This "how-to-guide" will help startups perfect their pitch by providing best practices and tips for storytelling. It will be a free, value-add for event series attendees, their communities and others that will continue to be updated over time.
The Tomorrow Tour also will visit Detroit and Atlanta during the first quarter of 2016 and earlier this year visited Denver, Miami and Philadelphia. These cities were chosen because they are increasingly recognized for their growing technology economy and communities with customers that Comcast serves.
Follow the conversation about the Tomorrow Tour at #tmrwtour16. For more information about how Comcast NBCUniversal supports the next generation of entrepreneurs and to learn more about the Tomorrow Tour, visit comcastpartner.com.
About Comcast Corporation
Comcast Corporation (Nasdaq: CMCSA) is a global media and technology company with two primary businesses, Comcast Cable and NBCUniversal. Comcast Cable is one of the nation's largest video, high- speed Internet and phone providers to residential customers under the XFINITY brand and also provides these services to businesses. NBCUniversal operates news, entertainment and sports cable networks, the NBC and Telemundo broadcast networks, television production operations, television station groups, Universal Pictures and Universal Parks and Resorts. Visit www.comcastcorporation.com for more information.
About Technical.ly
Technical.ly is a network of local technology news sites that strengthens its communities through reporting, events and services. It currently publishes in five mid-Atlantic communities, Philadelphia, Baltimore, Brooklyn, DC and Delaware with plans for further expansion. The news organization is behind event series like Philly Tech Week, Baltimore Innovation Week and the NET/WORK tech jobs fair. Technical.ly is published by Technically Media Inc., a Philadelphia-based media company that also publishes local social impact site generocity.org.