Program provides Internet service at home to eligible low-income families for about $10 per month...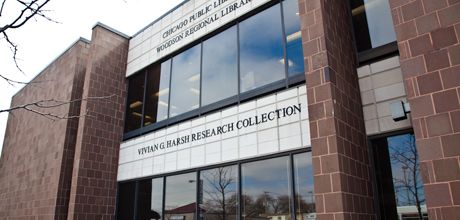 Comcast announced today that nearly 35,000 Chicago households – or about 140,000 city residents – have been able to gain access to broadband Internet service at home, many for the first time, through the company's Internet Essentials program.  Internet Essentials provides Internet service at home to eligible low-income families for about $10 per month.
Across Illinois, more than 75,000 families – or about 300,000 residents – and nationwide, more than 600,000 income families – or about 2.4 million Americans – have gained access to the Internet at home through Internet Essentials since the program began in fall 2011.
"Internet access at home is extremely important.  It helps kids succeed in school, and it helps families participate more fully in their communities and in the economy.  But too many families don't have access," said John Crowley, senior vice president of Comcast's Greater Chicago Region.  "We're so proud that Internet Essentials has been able to help literally thousands of local families gain access to and reap the benefits of Internet service at home and that Chicago continues to be the number one city for enrollment in the country."
Related story: Comcast and the U.S. Department of Housing and Urban Development (HUD) Announce Pilot Program to Close the Digital Divide for Public Housing Residents in Miami, Nashville, Philadelphia, and Seattle
Comcast has expanded the program's eligibility criteria multiple times since its inception in 2011, which underscores the company's commitment to attacking the digital divide.  Originally, only families with children eligible to receive a free school lunch from the National School Lunch Program (NSLP) were eligible to participate.  It was first expanded to children also eligible for the reduced price school lunch program.  Comcast then expanded eligibility to include families with children in parochial, private, charter and cyber schools, as well as students who are home schooled.  Last year, Comcast extended the program to low-income community college students in Illinois and Colorado.
Internet Essentials includes download Internet speeds up to 10 Mbps, a free Wi-Fi router, access to free digital literacy training and the option to purchase a computer for less than $150.  To apply, visit www.InternetEssentials.com or call 1-855-846-8376.
Internet Essentials Key Investments
Since 2011, Comcast has invested more than $280 million in cash and in-kind support to help fund digital literacy training and education initiatives, reaching nearly 4.4 million people through national and local nonprofit community partners.  Through the end of February 2016, Comcast has:
Provided more than 47,000 subsidized computers at less than $150 each;
Distributed for free nearly 51 million Internet Essentials program materials;
Broadcast more than 8.3 million public service announcements, valued at more than $100 million;
Welcomed 5 million visitors to the Internet Essentials websites in English and Spanish and its Online Learning Center;
Fielded more than 3.9 million phone calls to our Internet Essentials call center;
Made Internet Essentials available in nearly 48,000 schools in more than 5,000 school districts, in 39 states and the District of Columbia; and
Nationally, partnered with 9,000 community-based organizations, government agencies, and federal, state, and local elected officials – with 1,000 in the Chicago region alone – to spread the word.
"Comcast has worked with more than 1,000 community partners over the years to spread the word about Internet Essentials in Chicago and Illinois," said Matthew Summy, Comcast's regional vice president of Government and External Affairs.  "Chicago would not be the number one city for Internet Essentials enrollment without the support and partnership of all these organizations and their unwavering commitment to improving the lives of the people they serve."
About Internet Essentials
Internet Essentials from Comcast is the nation's largest and most comprehensive high-speed Internet adoption program.  It provides low-cost high-speed Internet service for $9.95 a month plus tax; the option to purchase an Internet-ready computer for under $150; and multiple options to access free digital literacy training in print, online and in-person.  The company is conducting Internet Essentials pilot programs for low-income community college students in Illinois.  Eligible families must have at least one child eligible participating in the NSLP, including public, parochial, private, charter and homeschooled students.  For more information, or to apply for the program, visit www.InternetEssentials.com or call 1-855-846-8376.  Spanish speakers should call 1-855-765-6995.
About Comcast Corporation
Comcast Corporation (Nasdaq: CMCSA) is a global media and technology company with two primary businesses, Comcast Cable and NBCUniversal. Comcast Cable is one of the nation's largest video, high-speed Internet and phone providers to residential customers under the XFINITY brand and also provides these services to businesses. NBCUniversal operates news, entertainment and sports cable networks, the NBC and Telemundo broadcast networks, television production operations, television station groups, Universal Pictures and Universal Parks and Resorts. Visit www.comcastcorporation.com for more information.
With nearly 7,000 local employees, Comcast's Greater Chicago Region (chicago.comcast.com) serves customers in central and northern Illinois, including the Chicago area, northwest Indiana and southwest Michigan.  "Like" Comcast's Greater Chicago Region on Facebook by visiting Comcast of Illinois, NW Indiana and SW Michigan.  "Follow" Comcast's Greater Chicago Region on Twitter at @ComcastIllinois.