HOPE Technology and Education Center, Fuller Park Community Development Corporation, KLEO Community Family Life Center join Comcast to help close the digital divide…
Leaders from local community-based organizations and elected officials joined Comcast today to announce the creation of an "Internet Essentials Learning Zone" spanning Chicago's Englewood, Fuller Park and Washington Park neighborhoods.  The goal of the new zone is to help close the digital divide by providing free access to the Internet and computers at participating community-based organizations.  At today's announcement, Comcast committed to:
Providing free access to the Internet via WiFi on premises at the following community-based organizations within the zone:
Donating $30,000 to the organizations to purchase new or upgrade existing computer equipment and support digital literacy training programs.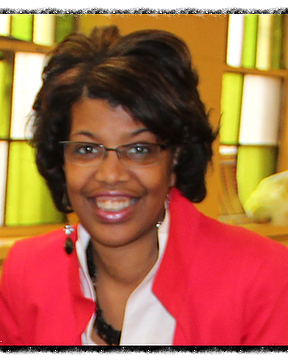 "HOPE TEC exists to increase digital literacy, and the new Internet Essentials Learning Zone will make it possible for the broad number of people we serve to gain access to the Internet," said Julie Collier, HOPE Technology and Education Center (HOPE TEC) executive director.  "It is our goal to empower youth and adults to compete and excel in today's digital world."
"I knew very little about computers before coming to HOPE TEC," said Tracy Richardson, a HOPE TEC student and professional hairstylist with her own line of beauty products.  "Now I am Internet savvy, and I can properly send and receive emails with attachments, perform extended Internet searches and much more.  I can't thank HOPE TEC Center and sponsors like Comcast enough for providing this quality-filled free digital literacy program."
"The new learning zone will make it possible for area residents to gain access to important news and information and vital services and apply for jobs online," added Chicago 20th Ward Alderman Willie B. Cochran.  "It also will allow students to do their homework and do research for school projects, as well as allow their parents to monitor their academic progress."
Internet Essentials Learning Zones are an offshoot of a broadband adoption program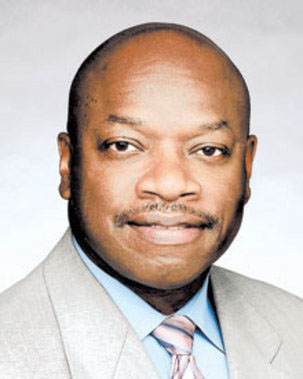 called "Internet Essentials" Comcast established five years ago for eligible low-income families with children in school.  Through Internet Essentials, participating families can get Internet service at home for about $10 per month and access to a computer for about $150.  Since its inception, Internet Essentials has provided nearly 35,000 Chicago families – or about 140,000 individuals – and more than 75,000 Illinois families – or about 300,000 individuals – access to the Internet at home.
"Internet Essentials has been a great success and provides thousands of Chicagoans access to the Internet at home," said Matthew Summy, Comcast's regional vice president of External and Government Affairs.  "But not every household is eligible, so Comcast created the Internet Essentials Learning Zones to ensure that as many Chicagoans as possible can reap the many benefits of Internet access."
Comcast established the first Internet Essentials Learning Zone in the nation in 2013 in Chicago's Bronzeville, Englewood/West Englewood and North Lawndale neighborhoods.  Later, the company established zones in Chicago's Edgewater, East/West Rogers Park and Uptown neighborhoods; just west of the city in suburban Cicero/Berwyn; in downstate
Illinois in Peoria and Springfield; and in South Bend, IN.  Altogether, Comcast provides free Internet service at more than 50 community-based organizations within the Illinois learning zones.
"Internet access helps families participate in their communities and in the economy.  It also helps kids succeed in school," said Chicago 16th Ward Alderman Toni L. Foulkes.  "Solving major issues requires long-term commitments.  I can't thank Comcast enough for its efforts to close the digital divide and for staying focused on this issue for the long haul."
For more information about Internet Essentials visit InternetEssentials.com for English and InternetBasico.com for Spanish.  Educators or third-parties interested in helping to spread the word about the program can find more information at InternetEssentials.com/partner.  Parents looking to enroll in the program can call 1-855-846-8376 or, for Spanish, 1-855-765-6995.
About Comcast Corporation
Comcast Corporation (Nasdaq: CMCSA) is a global media and technology company with two primary businesses, Comcast Cable and NBCUniversal. Comcast Cable is one of the nation's largest video, high-speed Internet and phone providers to residential customers under the XFINITY brand and also provides these services to businesses. NBCUniversal operates news, entertainment and sports cable networks, the NBC and Telemundo broadcast networks, television production operations, television station groups, Universal Pictures and Universal Parks and Resorts. Visit www.comcastcorporation.com for more information.
With nearly 7,000 local employees, Comcast's Greater Chicago Region (chicago.comcast.com) serves customers in central and northern Illinois, including the Chicago area, northwest Indiana and southwest Michigan.  "Like" Comcast's Greater Chicago Region on Facebook by visiting Comcast of Illinois, NW Indiana and SW Michigan.  "Follow" Comcast's Greater Chicago Region on Twitter at @ComcastIllinois.