Visitors to get hands-on demos of XFINITY's innovative TV, High-Speed Internet and Voice services, as well as XFINITY Home, Comcast's home security and automation platform…
Exciting new retail environment to replace company's current Joliet Customer Service Center…
Comcast today announced plans to open an XFINITY Store in Joliet, IL, later this year.  To be located at 2802 Plainfield Rd. in the Louis Joliet Pointe Shopping Center, the new 4,800-square-foot space will be designed to give visitors real life, hands-on demonstrations of XFINITY's range of products and services, from cable TV, high-speed Internet and home phone services, to the company's home security and home automation platform, XFINITY Home.  The store also will feature iPads and other mobile devices visitors can use to explore XFINITY's Android and iOS apps.  Apps range from XFINITY TV, which allows customers to watch live TV anywhere at home over WiFi, stream On Demand content and download movies and TV shows, to XFINITY WiFi, which allows customers to search for locations of the network's 14 million hot spots across the country (and nearly 1 million in the Chicago region).
"The new store will give our employees the ability to demonstrate our latest products and services and educate visitors about how to use all of their great new features," said John Crowley, Comcast's Greater Chicago Region senior vice president.  "In addition, the store will have comfortable seating areas that allow visitors to settle in and experience XFINITY products and services as though they're in their own homes."
Along with product and service demos, customers will be able to pay bills, pick up and return equipment and get assistance from trained, knowledgeable sales and service consultants, just as they have been able to do at the Joliet service center at 3033 Theodore St.  The Theodore St. facility will close when the XFINITY Store opens.
"Joliet is thrilled that Comcast chose Joliet as the site for its new XFINITY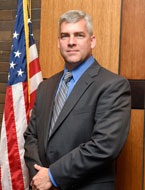 Store," said Joliet Mayor Bob O'Dekirk.  "Joliet is a burgeoning community, and the XFINITY Store will be a great addition to our community and to our local retail mix."
The XFINITY Store will have around 15 full- and part-time employees.  Store hours will be Mondays through Saturdays from 10 a.m. to 7 p.m. and Sundays from 12 to 5 p.m.
For more information about XFINITY products, services and retail stores, call 1-(800)-XFINITY or visit www.xfinity.com.
About Comcast Cable 
Comcast Corporation (Nasdaq: CMCSA, CMCSK) is a global media and technology company with two primary businesses, Comcast Cable and NBCUniversal. Comcast Cable is the nation's largest video, high-speed Internet and phone provider to residential customers under the XFINITY brand and also provides these services to businesses. NBCUniversal operates news, entertainment and sports cable networks, the NBC and Telemundo broadcast networks, television production operations, television station groups, Universal Pictures and Universal Parks and Resorts. Visit www.comcastcorporation.com for more information.
With nearly 7,000 local employees, Comcast's Greater Chicago Region (chicago.comcast.com) serves customers in central and northern Illinois, including the Chicago area, northwest Indiana and southwest Michigan.  "Like" Comcast's Greater Chicago Region on Facebook by visiting Comcast of Illinois, NW Indiana and SW Michigan.  "Follow" Comcast's Greater Chicago Region on Twitter at @ComcastIllinois.