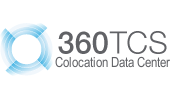 360 TCS, LLC (360TCS), a premier provider of colocation and data center services in the greater Chicago area, announced today the availability of Comcast Business fiber connectivity solutions within its Lombard, IL data center. Comcast's network is designed for optimal business performance, with more than 145,000 miles of fiber, 11,000 in the company's Greater Chicago Region alone, delivering standardized, scalable and reliable MEF-certified Carrier Class Ethernet solutions. Partnering with Comcast Business provides 360TCS with the ability to offer low-cost, 100% available private data circuits to its data center clients.
"With many of our clients needing connectivity between their primary locations and our data center, Comcast allows us additional options to provide those point-to-point data circuits in a diverse configuration at a cost-effective price point," said Don Welbourn, Director of Sales/Account Relations with 360TCS. Welbourn added, "Comcast Business has been actively expanding its presence across the Chicago area, and we are excited to provide its services to our existing client base and to offer colocation and data center services to Comcast's growing list of satisfied customers."
"Comcast's network presence at the 360TCS will be a boon to data center customers," said Jay Dirkmaat, regional vice president of Comcast Business.  "Clients requiring access to our network will not only be able use 360TCS as an access point but can also leverage their colocation services."
About Comcast Business
Comcast Business, a unit of Comcast Cable, provides advanced communication solutions to help organizations of all sizes meet their business objectives. Through a next-generation network that is backed by 24/7 technical support, Comcast delivers Business Internet, Ethernet, TV and a full portfolio of Voice services for cost-effective, simplified communications management. For more information, call (866) 429-3085. Follow Comcast Business on Twitter @ComcastBusiness and on other social media networks at http://business.comcast.com/social.
With nearly 7,000 local employees, Comcast's Greater Chicago Region (www.comcastgcr.com) serves customers in central and northern Illinois, including the Chicago area, northwest Indiana and southwest Michigan.  "Like" Comcast's Greater Chicago Region on Facebook by visiting Comcast of Illinois, NW Indiana and SW Michigan.  "Follow" Comcast's Greater Chicago Region on Twitter at @ComcastILLINOIS.
About 360 TCS, LLC
360TCS provides mission-critical co-location and disaster recovery services in our Lombard, IL data center. The facility features an energy efficient, fully redundant design utilizing the latest advances in available technology to ensure 100% availability. High density power and cooling capacity, diverse connectivity, and  exceptional security, combined with incomparable customer service, place 360TCS among the premier colocation data centers in the Midwest.. For more information visit www.360TCS.com .