Chicago's Daley Plaza will be transformed into a global access point for locals to connect with people across the world — in Mexico City, Kigali, Herat, Gaza City and more — during Chicago Ideas Week, October 17-23, with tickets on sale now.
This "Portal," or gold shipping container with sophisticated audio-visual technology, allows participants to experience a live, full-body exchange with someone from across the world where other Portals are being hosted. Curated group activities, complete with a large screen and speakers for public interaction, will be available throughout the week. Additionally, time slots for one-on-one exchanges after curated sessions will be available via "open hours," and can be reserved for free at ChicagoIdeas.com.
"We're thrilled to be launching this innovative Portal during Chicago Ideas Week as another way to cultivate connections among people across Chicago, the greater Midwest and the world," said Jessica Malkin, chief executive officer of Chicago Ideas Week. "What better way to stoke our community of curiosity than to facilitate conversations across borders? It's our hope that these exchanges will provide inspiration and spur action among those who participate."
Created by Shared Studios, the portal program is being hosted by Chicago Ideas and presented by Comcast-NBCUniversal.  The immersive curated programs include:
Local High School Connection with 

Gaza City

, 

Palestine

: A local Chicago High School will connect with students in 

Gaza City

;
Art Collaboration with 

Mexico City, Mexico

: Artists in 

Mexico City

 and 

Chicago

 collaborate live on an artistic experience;
Entrepreneur Workshop with Herat, 

Afghanistan

: A small group of students at a university in Herat interested in entrepreneurship will learn from professional entrepreneurs in 

Chicago

;
Blues Concert with 

Kigali, Rwanda

: A 

Chicago

 ensemble performing a stripped down Blues concert for an audience in 

Kigali

;
Storytelling with 

Yangon, Myanmar

: Chicago Ideas partners with Project&'s Working in America to exchange live readings of true stories with people in 

Yangon

 about daily life.
"The portal is literally a window on the world, and Comcast is helping to open it with state-of-the-art Internet technology," said Matthew Summy, Comcast's regional vice president of External Affairs.  "We're thrilled to be part of Chicago Ideas Week, and can't wait to see the ideas that flow back and forth through the portal."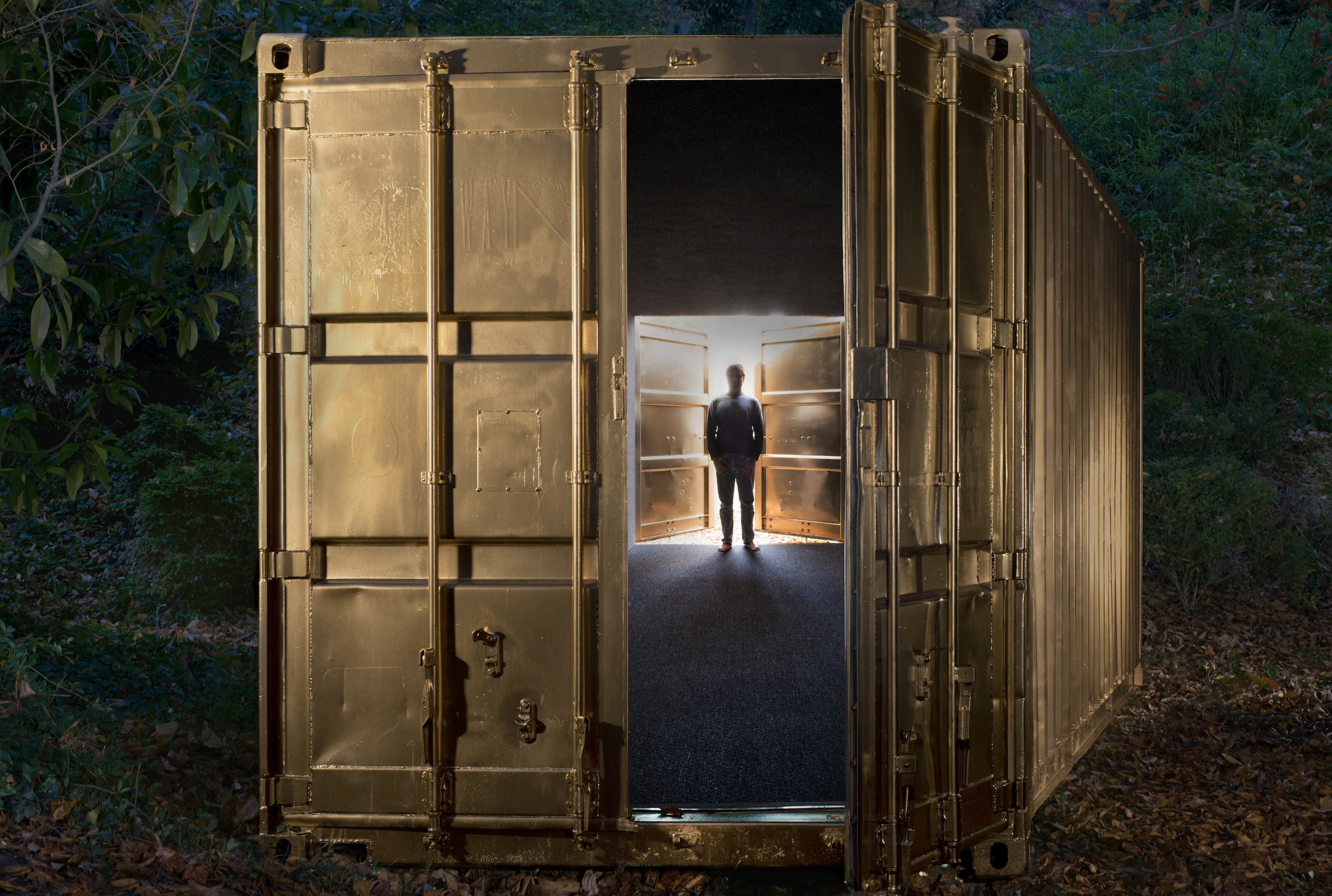 Since their launch in 2014, Shared Studios' Portals have connected more than 20,000 people around the world. Prior Portal participants include U.S. Ambassador to the United Nations Samantha Power; Journalists Fareed Zakaria of CNN and Chris Wallace of FOX; Directors Doug Liman and Morgan Spurlock; Artists Mary Ellen Carroll and Titus Kaphar; and many more.
To learn more about this year's Portal and reserve an appointment during open hours, visit Chicago Ideas' newly redesigned website at www.chicagoideas.com/portals. Tickets for Chicago Ideas Week, October 17-23, are on sale now.
About Comcast
Comcast Corporation (Nasdaq: CMCSA, CMCSK) is a global media and technology company with two primary businesses, Comcast Cable and NBCUniversal. Comcast Cable is the nation's largest video, high-speed Internet and phone provider to residential customers under the XFINITY brand and also provides these services to businesses. NBCUniversal operates news, entertainment and sports cable networks, the NBC and Telemundo broadcast networks, television production operations, television station groups, Universal Pictures and Universal Parks and Resorts. Visit www.comcastcorporation.com for more information.
With nearly 7,000 local employees, Comcast's Greater Chicago Region (chicago.comcast.com) serves customers in central and northern Illinois, including the Chicago area, northwest Indiana and southwest Michigan.  "Like" Comcast's Greater Chicago Region on Facebook by visiting Comcast.  "Follow" Comcast's Greater Chicago Region on Twitter at @ComcastIllinois.
About Chicago Ideas
Chicago Ideas is a year-round platform and solution-oriented Community of Curiosity that seeks to spark action in the world. Chicago Ideas is the host of Chicago Ideas Week (CIW), the most accessible ideas festival in the world from October 17-23 that connects attendees to globally recognized speakers. It is a space for innovators, thinkers, doers and interested citizens from around the world. Finalists from the Bluhm/Helfand Social Innovation Fellowship program will also participate in CIW in addition to 500 Chicago high school students from underrepresented communities as part of the CIW YOU(th) program. Chicago Ideas is a 501(c)(3) organization. Follow Chicago Ideas on Twitter, Facebook and Instagram for updates and learn more about becoming a member at Chicagoideas.com/membership.