Number of Xfinity WiFi hotspots in Winnebago County passes 22,000…
Comcast announced today that the company has installed nearly 175 outdoor WiFi hotspots in key outdoor locations throughout Winnebago County, including several in Rockford's downtown area:
The City Market at 317 Market St.;
Outside the Prairie Street Brew House at 500 and 602 N. Madison St.;
Outside the Riverview Ice House at 324 N. Madison St.; and
Along the Rock River outside the YMCA at 200 Y Blvd.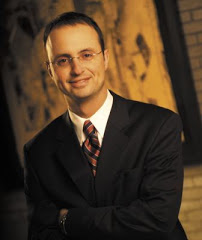 "I'm very pleased to see Comcast supporting additional outdoor wireless hotspots in Downtown Rockford," said Rockford Mayor Larry Morrissey. "Comcast has made significant investments in broadband infrastructure in our community. These investments are helping both residents and businesses to stay connected to support 21st Century economic, education and entertainment options for our community."
Comcast first launched the Xfinity WiFi network in Winnebago County about three years ago and since then has installed more than 22,000 hotspots in area outdoor locations, businesses and homes.
"Having access to the Internet throughout Winnebago County – and locations across the country – especially in key outdoor locations, will be a boon to our customers," said John Crowley, senior vice president of Comcast's Greater Chicago Region, which includes the Rockford area.  "Not only will they be able to access their content and information on the go, customers may be able to save money by using Xfinity WiFi hotspots in lieu of their wireless data."
Years of investment by Comcast bring state-of-the-art technology infrastructure to Rockford
This addition of Xfinity WiFi hotspots is the latest in a long string of investments Comcast has made over the years in the Rockford area's technology infrastructure.  All told, Comcast has invested on average $300 million a year in its Greater Chicago Region network – which includes Rockford – for the past 20 years.  Comcast has nearly 30,000 miles of network plant in the Rockford region, including more than 500 miles of fiber.
"Comcast's advanced technology infrastructure is crucial to the future of Rockford's and the region's economy and their ability to compete," said John Groh, president and CEO of the Rockford Area Convention & Visitors Bureau.  "Making investments now will help us create the kind of economy we'll need to succeed in the future."
In addition to its investment in its network infrastructure, Comcast plays a major role in several Rockford area economic development initiatives, including Alignment Rockford, the Chamber of Commerce, the Rockford Area Economic Development Council, Transform Rockford and others.
Accessing Xfinity WiFi hotspots
Comcast has installed about 1 million hotspots in Illinois and about 14 million nationwide.  Xfinity high-speed Internet customers can use the hotspots to stream TV shows, movies and other content on their laptops and Android and iOS devices on the go.
The WiFi network is available to Xfinity high-speed Internet customers for no additional charge.  Comcast offers non-customers two free one-hour Xfinity WiFi sessions per month.
Comcast developed the Xfinity WiFi app for Android and iOS devices to help customers locate hotspots near them.  Customers also can visit www.xfinity.com/WiFi to locate hotspots and learn more about Xfinity WiFi.  To access Xfinity WiFi hotspots, customers should select "xfinitywifi" or "CableWiFi" from the list of available WiFi networks on their computers or mobile devices.  Once customers login to either of these networks, they'll be connected automatically the next time they're in range.
For more information, call 1-800-XFINITY or visit www.xfinity.com/WiFi.
About Comcast Cable
Comcast Corporation (Nasdaq: CMCSA) is a global media and technology company with two primary businesses, Comcast Cable and NBCUniversal. Comcast Cable is one of the nation's largest video, high-speed Internet and phone providers to residential customers under the XFINITY brand and also provides these services to businesses. NBCUniversal operates news, entertainment and sports cable networks, the NBC and Telemundo broadcast networks, television production operations, television station groups, Universal Pictures and Universal Parks and Resorts. Visit www.comcastcorporation.com for more information.
With nearly 7,000 local employees, Comcast's Greater Chicago Region (chicago.comcast.com) serves customers in central and northern Illinois, including the Chicago area, northwest Indiana and southwest Michigan.     "Like" Comcast's Greater Chicago Region on Facebook by visiting Comcast.  "Follow" Comcast's Greater Chicago Region on Twitter at @ComcastIllinois.