Frankfort resident a recognized HR leader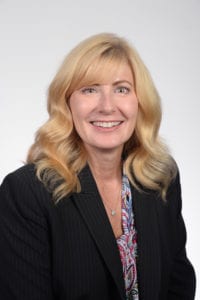 May 7, 2019 – Julie Maleski has been named Vice President of Human Resources for Comcast's Greater Chicago Region (GCR), which comprises Central and Northern Illinois, Northwest Indiana and Southwest Michigan.  Maleski will oversee a team of nearly 30 HR professionals serving thousands of employees throughout the region.  Maleski's and her team's primary goal is to ensure that the region continues to be a great place to work and to create and drive HR programs, initiatives and strategies that support the company's business operations and help employees deliver the best possible customer experience.
Maleski joined Comcast in 2007 and most recently served as the region's Senior HR Director.  In that role, Maleski helped lead HR strategy development, business process improvement and diversity and inclusion initiatives, and also supported a variety of business units in the region.
Before coming to Comcast, Maleski served in several HR roles for Chicago-based Exelon Corporation, which owns and operates Commonwealth Edison and several other utilities.
Maleski and her family live in Frankfort, IL.
About Comcast
Comcast Corporation is a global media and technology company with three primary businesses: Comcast Cable, NBCUniversal, and Sky. Comcast Cable is one of the United States' largest video, high-speed internet, and phone providers to residential customers under the Xfinity brand, and also provides these services to businesses. It also provides wireless and security and automation services to residential customers under the Xfinity brand.  NBCUniversal is global and operates news, entertainment and sports cable networks, the NBC and Telemundo broadcast networks, television production operations, television station groups, Universal Pictures, and Universal Parks and Resorts.  Sky is one of Europe's leading media and entertainment companies, connecting customers to a broad range of video content through its pay television services. It also provides communications services, including residential high-speed internet, phone, and wireless services. Sky operates the Sky News broadcast network and sports and entertainment networks, produces original content, and has exclusive content rights. Visit www.comcastcorporation.com for more information.
With more than 6,000 local employees, Comcast's Greater Chicago Region (https://chicago.comcast.com) serves customers in Central and Northern Illinois, including the Chicago area, Northwest Indiana and Southwest Michigan. "Like" Comcast's Greater Chicago Region on Facebook by visiting @Comcast. "Follow" Comcast's Greater Chicago Region on Twitter at @ComcastILLINOIS.