Families not already connected to the Internet at home are encouraged to enroll so students can participate in the district's remote learning programs
August 5, 2020 – Rockford Public Schools District 205 (RPS 205) and Comcast have announced a partnership to provide Internet service at home to Rockford families with children enrolled in district schools.  The agreement is designed to help students participate in the district's remote learning program.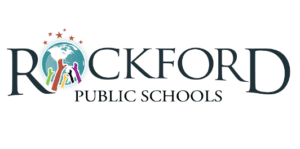 Under the agreement, RPS 205 will purchase 12 months of Comcast's Internet Essentials service on behalf of eligible Rockford households that enroll by Sept. 30, 2020.
"Students who can't connect during the normal school year are at a significant disadvantage," said RPS 205 superintendent Dr. Ehren Jarret.  "The goal of this partnership is to make sure that every student in the district has an equal opportunity to learn."
"Internet Essentials brings benefits to the entire household," added Rockford Mayor Tom McNamara. "In addition to helping students gain access to remote learning programs, Internet access will help parents search for jobs, find and purchase products and services they need while retail stores options are limited, stay informed about COVID-19 and stay in touch with friends and families while we're social distancing."
"Internet Essentials has helped millions of Americans gain access to the Internet at home since it launched nine years ago," said Matthew Summy, Comcast's Regional Vice President of External Affairs.  "We are honored to work with Rockford Public Schools and the City of Rockford to remove barriers to in-home Internet adoption."
Since 2011, more than 220,000 Illinois households – and more than 2 million nationwide – have been connected to the Internet at home through Comcast's Internet Essentials program.  Some 90 percent were not connected until they enrolled in the program.
Internet Essentials provides Internet Service at home to eligible low-income households for $9.95 a month plus applicable taxes and fees.  Internet Essentials has an integrated, wrap-around design that addresses each of the three major barriers to broadband adoption that research has identified, including:
A lack of digital literacy skills;
A lack of awareness of the relevance of the Internet to everyday life;
Fear of the Internet;
The lack of a computer; and
The cost of Internet service.
The program is structured as a partnership between Comcast and tens of thousands of school districts, libraries, elected officials and nonprofit community partners.
For more information or to enroll, Rockford families can email connected@rps205.com or contact their individual schools after September 1.
About Rockford Public Schools District 205
With 42 schools, RPS 205 is one of the largest school districts in Illinois, educating approximately 29,000 students through early childhood and preschool programs all the way through high school and adult education programs.  RPS 205 strives to be the first choice for all families.  With approximately 4,890 employees, the district is the second-largest employer in the region.
About Comcast Corporation
Comcast Corporation (Nasdaq: CMCSA) is a global media and technology company with three primary businesses: Comcast Cable, NBCUniversal, and Sky. Comcast Cable is one of the United States' largest video, high-speed internet, and phone providers to residential customers under the Xfinity brand, and also provides these services to businesses. It also provides wireless and security and automation services to residential customers under the Xfinity brand. NBCUniversal is global and operates news, entertainment and sports cable networks, the NBC and Telemundo broadcast networks, television production operations, television station groups, Universal Pictures, and Universal Parks and Resorts. Sky is one of Europe's leading media and entertainment companies, connecting customers to a broad range of video content through its pay television services. It also provides communications services, including residential high-speed internet, phone, and wireless services. Sky operates the Sky News broadcast network and sports and entertainment networks, produces original content, and has exclusive content rights. Visit www.comcastcorporation.com for more information.
With nearly 6,000 local employees, Comcast's Greater Chicago Region
(https://chicago.comcast.com) serves customers in central and northern Illinois, including the Chicago area, northwest Indiana and southwest Michigan. "Like" Comcast's Greater Chicago Region on Facebook by visiting @Comcast. "Follow" Comcast's Greater Chicago Region on Twitter at @ComcastIllinois.