Families not connected to the Internet at home encouraged to enroll so children can participate in online learning
June 10, 2021 – North Chicago District 187 and Comcast have announced a partnership to provide Internet service at home to North Chicago families with children enrolled in district schools.  The agreement is designed to help students stay connected and participate in online learning this summer and support their school work over the next school year.
Under the agreement, District 187 will purchase 12 months of Comcast's Internet Essentials service on behalf of eligible North Chicago households that enroll by May 15, 2022.  North Chicago families can get more information or enroll by calling the District 187 technology hotline at (847) 469-9440 or by visiting the Parent Resource Center at 1717 17th Street in North Chicago on Mondays between 1 and 7 p.m.
"This agreement with Comcast provides needed support to hundreds of students in North Chicago that don't have access to reliable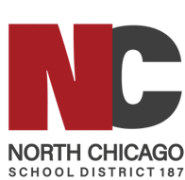 internet service at home," said North Chicago School District 187 Superintendent John Price.  "This past year, we relied upon hotspots to support families.  The partnership with Comcast provides higher speeds and more reliable service at a quarter of the cost.  This program will allow us to help a lot more students in the years that come sustainably and responsibly."
"Internet Essentials has helped millions of Americans gain access to the Internet at home since it launched ten years ago," said Matthew Summy, Comcast's Regional Vice President of External Affairs.  "We are honored to work with North Chicago School District 187 to remove barriers to in-home Internet adoption."
Since 2011, Comcast's Internet Essentials program has connected a cumulative total of more than 10 million people in America – including more than 1.3 million in Illinois alone –  to broadband Internet at home, the overwhelming majority of whom were not connected prior to signing up.
Internet Essentials provides Internet Service at home to eligible low-income households for $9.95 a month plus applicable taxes and fees.  Internet Essentials has an integrated, wrap-around design that addresses each of the three major barriers to broadband adoption that research has identified, including:
A lack of digital literacy skills, lack of awareness of the relevance of the Internet to everyday life and fear of the Internet;
The lack of a computer; and
The cost of Internet service.
The program is structured as a partnership between Comcast and tens of thousands of school districts, libraries, elected officials and nonprofit community partners.
About North Chicago School District 187
North Chicago District 187 is a public school district of 3,400 students serving children in North Chicago and Naval Station Great Lakes in six schools, pre-kindergarten through 12th grade. We are a district committed to transforming outcomes for our students. District 187 is on a mission together to empower each child to write their own story of success, and to prepare each child, academically and socially, to pursue and realize their unique purpose. We do this by putting students at the center of our work and thinking, building strong relationships, considering the whole child, setting high expectations, and doing whatever it takes to meet the needs of students. Follow District 187 on Twitter and Facebook.
About Comcast Corporation
Comcast Corporation (Nasdaq: CMCSA) is a global media and technology company that connects people to moments that matter. We are principally focused on broadband, aggregation, and streaming with over 56 million customer relationships across the United States and Europe. We deliver broadband, wireless, and video through our Xfinity, Comcast Business, and Sky brands; create, distribute, and stream leading entertainment, sports, and news through Universal Filmed Entertainment Group, Universal Studio Group, Sky Studios, the NBC and Telemundo broadcast networks, Peacock, NBC News, NBC Sports, Sky News, and Sky Sports; and provide memorable experiences at Universal Parks and Resorts in the United States and Asia. Visit www.comcastcorporation.com for more information.
With around 6,000 local employees, Comcast's Greater Chicago Region (https://chicago.comcast.com) serves customers in central and Illinois, including the Chicago area, Northwest Indiana and Southwest Michigan. "Like" Comcast's Greater Chicago Region on Facebook by visiting @Comcast. "Follow" Comcast's Greater Chicago Region on Twitter at @ComcastIllinois.