Leurck dedicated to advancing the IT profession
April 7, 2022 – The Chicago chapter of the Society for Information Management (SIM Chicago) announced today that Kevin Q. Leurck was appointed to its Board of Directors. Leurck is a Senior Director of Enterprise Sales for Comcast Business, which provides a variety of advanced telecommunications services to businesses.
"We're proud to welcome Kevin to the board," said Chapter President Wayne Bulmahn. "Kevin's support and passion for the organization and its mission will benefit our organization and membership at large."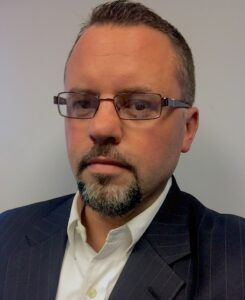 "I'm honored to be a part of SIM Chicago's board and represent Comcast Business," said Leurck. "My goal in serving on the board is to advocate for the IT field, be a resource for other members and support the organization's overall mission and programs."
Leurck and his family live in Wheaton, IL.
About SIM Chicago
SIM Chicago offers a variety of events scheduled throughout the year that feature nationally recognized thought leaders, chosen by practitioners to challenge and expand the understanding of how technology can address challenging business issues. These events focus on real world experiences, insights from industry pundits, academic research, technology innovation and the impact of technology on the community. To register for upcoming events or to learn more about SIM Chicago membership opportunities, please visit the weblinks provided below.
EVENTS: Event Calendar – Society for Information Management – Chicago Chapter (sim-chicago.org)
MEMBERSHIP: Membership – Society for Information Management – Chicago Chapter (sim-chicago.org)