Chicago Bears offensive lineman Jordan Mills helps Chicago City of Learning, Get Schooled, Comcast and community-based organizations announce celebrity-driven platform to motivate students to prepare for college…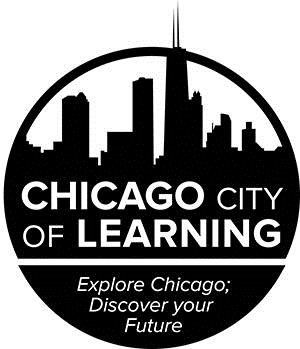 The Chicago City of Learning (CCOL), Get Schooled, Comcast and several community-based organizations (CBO) joined Chicago Bears offensive lineman Jordan Mills today at Chicago's Roberto Clemente Community Academy to announce a semester-long "Get Schooled, Get Connected, Challenge" powered by the Chicago City of Learning. The challenge will use a technology-based platform of games, pop culture, localized information, recognition and rewards to engage and motivate 13- to 19-year-old students to prepare for college.
"This is a very cool citywide challenge that leverages key influences in students' lives to get their attention," Mills said. "The technology resources are there to engage students, and there's no doubt the relevant content will motivate students to be successful. There really are some interesting games on the Get Schooled site, especially the one about athletes who played other sports in high school. That was cool to check out."
A first of its kind, this citywide challenge brings together Get Schooled's educational content and technology platform, the City or Learning's localized portal and Comcast's Internet Essentials program, which helps low-income families get connected to the Internet at home. Get Schooled is a national non-profit organization, whose unique approach has helped thousands of students in locations across the country plan for their futures. The City of Learning has helped thousands of Chicago students access digital content and earn digital badges. Comcast's Internet Essentials Program has connected more than 22,000 Chicago households to the internet and more than 1.4 million people in the U.S.
CN100 Chicago newsfeature on event announcing "Get Schooled, Get Connected Challenge"
"The city is focusing on helping students prepare for college," Chicago Mayor Rahm Emanuel said. "To be successful, we have to motivate and keep students engaged in the process. The City of Learning has demonstrated success in reaching Chicago students. With the addition of groundbreaking content and home internet connectivity, its impact and reach will grow."
How "Get Schooled, Get Connected" Works
When the challenge launches on October 1, students will be able to access the "Get Schooled, Get Connected Challenge" via the CCOL portal located at www.chicagocityoflearning.org. Once they're on the portal, they can click the Get Schooled Challenge box and gain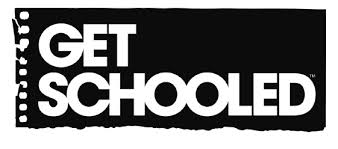 access to educational tools, resources and games – or "quests" – designed to maintain their interest and keep them moving forward in the challenge.  Quests cover content ranging from digital literacy to preparing for college-entrance exams, completing college applications and applying for financial aid.  Students earn points for each quest they complete and make progress toward earning one of CCOL's college-ready badges.
The students with the most points and badges at the end of the challenge will be invited to a celebration with an "A-list" celebrity in January of 2015.
"This is a great challenge that will help motivate students to use technology to work on college entrance exams, college applications and financial aid," said Kayla Triche, team captain of the Roberto Clemente girls volleyball team. "This really will be a motivator to get students to apply and attend college."
Several Chicago CBOs will play roles in getting students involved in the challenge and helping them as they progress.  To build their capacity, Comcast will provide $100,000 to CBOS to enhance computer labs, increase Wi-Fi access, and support digital literacy training. In addition, Comcast will provide six months of complimentary Internet Essentials service for families that enroll before September 30.
"All of the resources the 'Get Schooled, Get Connected Challenge' brings to the table will help CBOs help students and families make educated and informed choices for their futures," said Barbara Byrd-Bennett, CEO of the Chicago Public Schools. "I encourage students to engage in this powerful learning opportunity, and look forward to celebrating the accomplishments of participating students and families next January!"
Adler Planetarium and Chicago Botanic Garden are just two of the CBOs that have signed onto the challenge.
Comcast helping CBOs and students get connected, participate in the challenge
Internet access at home and in the community is crucial for Chicago students who want to participate in the challenge.  Comcast already has been helping families gain access to the Internet at home and elsewhere in their communities via:
Internet Essentials: Through Internet Essentials, Comcast provides eligible low-income families broadband Internet service at home for $9.95 per month plus taxes, along with the option to purchase a computer for $150 and digital literacy training online, in print and in person. Comcast announced today that more than 22,000 Chicago families have enrolled in the program since its inception in 2011 – more than any other city in the nation.  This is an increase of about 8,000 families from 2013.
Internet Essentials Learning Zones: Comcast has established Internet Essentials Learning Zones in Chicago spanning Bronzeville, East and West Rogers Park, Edgewater, Englewood and West Englewood, North Lawndale and Uptown. Through the zones, Comcast provides free Internet access via WiFi at a host of CBOs, libraries and other neighborhood locations in an effort to help students in after-school and other programs with their schoolwork.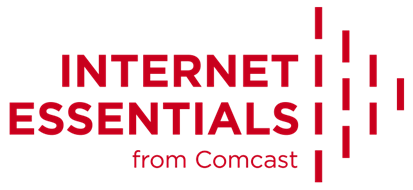 "Internet Essentials and the Learning Zones have helped thousands of Chicago children with their school work and, now, as important infrastructure for the challenge, will help them move forward in their education and in their lives," said Matthew Summy, Comcast Vice President of External and Governmental Affairs. "Comcast is proud to join Mayor Emanuel, Get Schooled, the Chicago City of Learning and local CBOs to provide resources that will help make the Get Connected Get Schooled challenge a tangible success."
In addition to its $100,000 to support for the "Get Schooled, Get Connected, Challenge," Comcast and the Comcast Foundation already have contributed $200,000 to area CBOs to support computer labs, Wi-Fi and other initiatives designed to increase connectivity and close the digital divide. Recipients of this year's funding include the Chicago Urban League, LISC Chicago, Centro Romero, Metropolitan Family Services, Instituto del Progresso Latino and Lighthouse Youth Center.
About Internet Essentials
Internet Essentials from Comcast is the nation's largest and most comprehensive broadband adoption program.  It provides low-cost broadband service for $9.95 a month plus tax; the option to purchase an Internet-ready computer for under $150; and multiple options to access free digital literacy training in print, online, and in-person. A household is eligible to participate if it has at least one child eligible to participate in the National School Lunch Program (NSLP), is located where Comcast offers Internet service, has not subscribed to Comcast Internet service within the last 90 days, and does not have an overdue Comcast bill or unreturned equipment. Families that enroll in the program can continue to enjoy the service as long as one child eligible to participate in the NSLP is living in the household.
For more information about Internet Essentials visit InternetEssentials.com for English and InternetBasico.com for Spanish. Educators or third-parties interested in helping to spread the word can find more information at InternetEssentials.com/partner. Parents looking to enroll in the program can call 1-855-846-8376 or, for Spanish, 1-855-765-6995.
About Comcast Cable
Comcast Cable is the nation's largest video, high-speed Internet and phone provider to residential customers under the XFINITY brand and also provides these services to businesses.  Comcast has invested in technology to build an advanced network that delivers among the fastest broadband speeds, and brings customers personalized video, communications and home management offerings.  Comcast Corporation (Nasdaq: CMCSA, CMCSK) is a global media and technology company.  Visit http://www.comcastcorporation.com for more information.
With about 7,000 local employees, Comcast's Greater Chicago Region (chicago.comcast.com) serves customers in central and northern Illinois, including the Chicago area, northwest Indiana and southwest Michigan.  "Like" Comcast's Greater Chicago Region on Facebook by visiting Comcast of Illinois, NW Indiana and SW Michigan.  "Follow" Comcast's Greater Chicago Region on Twitter at @ComcastIllinois.