Comcast will be recognized for enormous community impact and efforts that have taken place throughout Chicagoland; Comcast is one of the original partners of 1871…
The Chicagoland Entrepreneurial Center and 1871 today announced that Comcast will be named the 2016 Corporate Champion at the 9th annual Momentum Awards Dinner, which will take place on October 6, 2016. Comcast is being recognized for its outstanding community focused efforts throughout Chicago and the surrounding areas.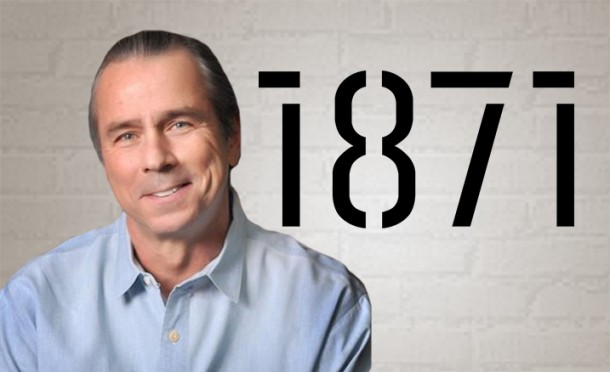 "From day one of 1871, Comcast has been an amazing partner of ours, providing Internet services and resources that have profoundly impacted many startups and businesses," said Howard A. Tullman, CEO of 1871 and CEC. "More importantly, Comcast has been a leader in the community, fostering programs that have impacted thousands of homes and millions of lives. Comcast continues to pave the way for the Chicago corporate community to have a huge impact on the city, and we are honored to award them this recognition."
Comcast's local goals are three-fold: 1) To drive the local economy forward by making sure the company's state-of-the-art network infrastructure serves the entire Chicago area; 2) To provide the best products and services and a great experience to Chicagoland residential and business customers; and 3) To close the digital divide via its Internet Essentials program, which provides Internet service at home for about $10 per month to eligible low-income families.  More than 65,000 Chicago areas families have enrolled in the program since its inception in 2011 – giving more than 250,000 area residents access to the Internet at home, many for the first time.
"Comcast has been an enthusiastic supporter of 1871 since Day One.  That's because 1871 shares one of our primary goals, to give rise to the next generation of innovators and entrepreneurs that will drive the Chicago area's economy forward," said Matthew Summy, Comcast's regional vice president of External Affairs.  "Comcast has made a concerted long-term effort to bring services, insight, financial and other resources and support to 1871 and the technology sector at large in Chicago.  We're proud that the city's tech sector has emerged as one of the strongest in the nation, and we're grateful that our partnership with 1871 and support for other local initiatives has played a role in its rise."
Comcast and 1871 will continue to partner. 1871 receives internet service from Comcast, allowing 1871 to pass along to its members and guests a top quality experience. Additionally, Comcast offers mentors and workshop leaders to the 1871 community, hosts TGIF events and hackathons and participates on the CEC board level.
The Corporate Champion is one of four awards that will be bestowed at the coming event, alongside the Momentum Award, the Chicagoness Award and the Entrepreneurial Champion. The event, which will take place at Chicago's Radisson Blu hotel, will draw more than 750 of the top supporters of business and entrepreneurship in Chicago. It is the largest gathering of the tech community annually and the primary fundraiser for CEC, which supports the activities and operations of 1871. To learn more, visit http://www.1871.com/momentum.
About 1871
1871 is the home of more than 450 early-stage, high-growth digital startups. Located in The Merchandise Mart, this 130,000 square foot facility is also the headquarters of nationally recognized accelerators Techstars Chicago and the Good Food Business Accelerator; impact investing fund Impact Engine; half a dozen industry-specific incubators in key areas such as real estate, education technology, food and financial technology; several emerging tech talent schools (Fullstack Academy, Anyone Can Learn to Code, Future Founders, Designation and the Startup Institute), and the state's leading technology advocate, the Illinois Science and Technology Coalition. It is the second home to Chicago-based VCs, Pritzker Group Venture Capital, MATH Venture Partners, Hyde Park Angels, OCA Ventures, OurCrowd and Chicago Ventures, as well as satellite offices for Northwestern University, University of Illinois, University of Chicago, Loyola University Chicago, Illinois Institute of Technology, and DeVry. 1871 has fast become recognized as the hub for the city's entrepreneurial/technology ecosystem and has been featured in Inc. Magazine, TechCrunch, The Wall Street Journal, The New York Times, Chicago Tribune and Crain's Chicago Business among other top media. 1871 is the flagship project of the Chicagoland Entrepreneurial Center. For more about 1871, visit www.1871.com.
About Comcast
Comcast Corporation (Nasdaq: CMCSA, CMCSK) is a global media and technology company with two primary businesses, Comcast Cable and NBCUniversal. Comcast Cable is the nation's largest video, high-speed Internet and phone provider to residential customers under the XFINITY brand and also provides these services to businesses. NBCUniversal operates news, entertainment and sports cable networks, the NBC and Telemundo broadcast networks, television production operations, television station groups, Universal Pictures and Universal Parks and Resorts. Visit www.comcastcorporation.com for more information. With nearly 7,000 local employees, Comcast's Greater Chicago Region (chicago.comcast.com) serves customers in central and northern Illinois, including the Chicago area, northwest Indiana and southwest Michigan.