Expansion increases access to Ethernet, Internet, Voice and Cloud Services, will help accelerate growth of existing area businesses and attract new ones
Comcast Business announced today that it has expanded its advanced network to additional businesses in Schaumburg, IL, along Commerce Drive between Wilkening Court and Basswood Road.  The expansion will give small, medium and large businesses wider access to Internet speeds of up to 10 Gbps – and up to 100 Gbps on a case-by-case basis – along with a wide range of services, including Ethernet, Internet, Voice and value-added cloud services.

"This additional fiber is just one more element that increases Schaumburg's attractiveness in gaining new business and retaining existing business, " said Schaumburg Village President Al Larson. "Schaumburg is a premier suburban destination in Illinois and that kind of investment in our community further enhances our business-friendly reputation."
"Our network provides increased bandwidth and that means more businesses can do more with their IT resources, like access more applications and services in the cloud, accommodate rapidly increasing numbers of employees in the field using mobile devices, and exchange large amounts of data," said Jay Dirkmaat, regional vice president of Comcast Business.  "Comcast already has an extensive coaxial and fiber network in Chicago's northwest suburbs, and we've been expanding it significantly through strategic proactive investments designed to help spur economic growth in emerging and growing business corridors."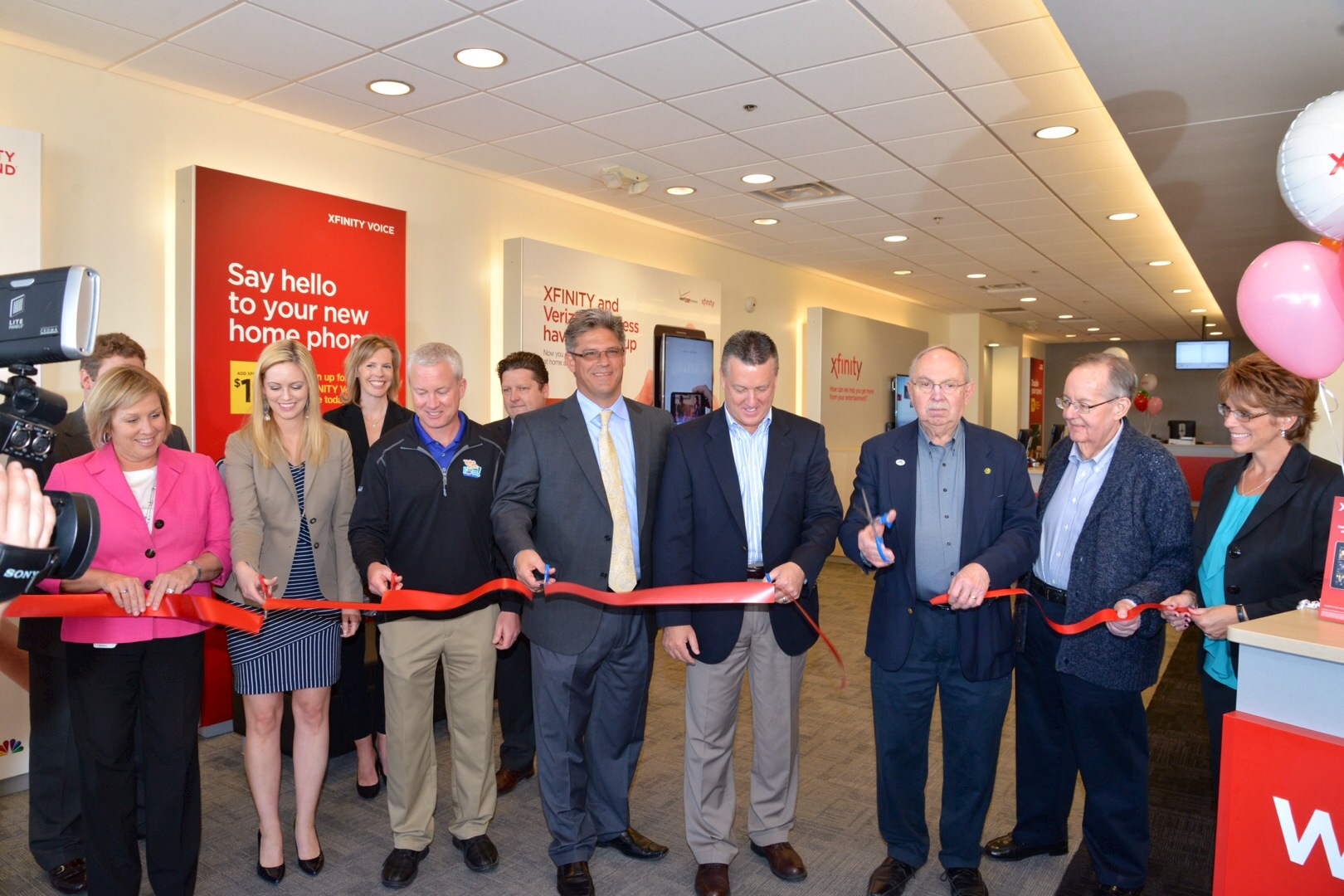 In addition to its local network investments, Comcast's Greater Chicago Region headquarters – with more than 200 employees – is located in Schaumburg.  In addition, the company opened its first regional XFINITY Store in Schaumburg at 1229 E. Golf Rd. in March of 2014.
The Schaumburg network expansion is part of a larger effort by Comcast to bring its advanced network to metro area business and industrial corridors and employment hubs in diverse locations, ranging from Chicago's Back of the Yards and Bridgeport neighborhoods; the Peterson Pulaski Business and Industrial Park; near O'Hare and Midway airports; Interstate 88 in Chicago's west suburbs and Interstate 90 in Chicago's northwest suburbs; Morris, IL; and Elgin and South Elgin, IL, among others.
About Comcast Business
Comcast Business, a unit of Comcast Cable, provides advanced communication solutions to help organizations of all sizes meet their business objectives. Through a next-generation network that is backed by 24/7 technical support, Comcast delivers Business Internet, Ethernet, TV and a full portfolio of Voice services for cost-effective, simplified communications management. For more information, call (866) 429-3085. Follow Comcast Business on Twitter @ComcastBusiness and on other social media networks at http://business.comcast.com/social.
With nearly 7,000 local employees, Comcast's Greater Chicago Region (chicago.comcast.com) serves customers in central and northern Illinois, including the Chicago area, northwest Indiana and southwest Michigan.  "Like" Comcast's Greater Chicago Region on Facebook by visiting Comcast.  "Follow" Comcast's Greater Chicago Region on Twitter at @ComcastILLINOIS.