Expansion increases access to Ethernet, Internet, Voice and Cloud Services, will help accelerate growth of existing businesses and attract additional tech companies to Gurnee Class A Corporate Park…
Comcast announced today that it has proactively added fiber to reach businesses in the Grand Tri-Corporate Center in Gurnee, IL, roughly bordered by I-94 on the east, Cemetery Road and Tri-State Parkway on the west, Grand Avenue on the north and Washington Street on the south.  This proactive infrastructure investment will give the more than 20 small- and medium-sized businesses in the park access to Internet speeds of up to 10 Gbps, along with a wide range of Comcast Business services, including Ethernet, Internet, Voice and value-added cloud services.  Having the fiber so close also will allow Comcast to install new customers more quickly and could reduce or even eliminate start-up costs.
The investment Comcast is making in Gurnee and other locations in Chicago and its suburbs is in response to strong demand for its Comcast Business offerings.  It also aligns with efforts many communities are making to expand their local telecommunications and information technology infrastructure.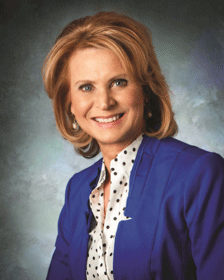 "Gurnee is known for our rich and diverse mix of retail and entertainment businesses, including Gurnee Mills, Key Lime Cove and Six Flags Great America," said Gurnee Mayor Kristina Kovarik.  "Tri-State Corporate Park is home to world-class corporations on the cutting edge of their industries.  Comcast's investment in Gurnee's technology backbone will help us attract more businesses that want multiple options for high-speed, high-capacity data networks and other advanced IT services."
"Comcast's proactive builds and other efforts to expand our network and increase capacity have helped us reach more and more businesses," said Jay Dirkmaat, regional vice president of Comcast Business. "Fiber means increased bandwidth – and increased bandwidth allows businesses to access more and more applications and services in the cloud, accommodate rapidly increasing numbers of employees in the field using mobile devices and exchange large amounts of data, as well as helps them to grow."
Over the last 20 years, Comcast has invested on average $300 million annually in its network and has built about 11,000 miles of fiber across its Greater Chicago Region.  As part of this investment, Comcast has been adding fiber to reach city and suburban business and industrial corridors and employment hubs.  Comcast has built fiber to diverse areas in the region, including in and around downtown Chicago and other city neighborhoods, ranging from the Back of the Yards and Bridgeport neighborhoods, Goose Island and the Peterson Pulaski Business and Industrial Park to areas adjacent to O'Hare and Midway airports; Interstate 88 in Chicago's west suburbs and Interstate 90 in Chicago's northwest suburbs; Morris, IL; and Elgin and South Elgin, IL, among others.  The company expects to announce additional projects this year.
About Comcast Business
Comcast Business, a unit of Comcast Cable, provides advanced communication solutions to help organizations of all sizes meet their business objectives. Through a next-generation network that is backed by 24/7 technical support, Comcast delivers Business Internet, Ethernet, TV and a full portfolio of Voice services for cost-effective, simplified communications management. For more information, call (866) 429-3085. Follow Comcast Business on Twitter @ComcastBusiness and on other social media networks at http://business.comcast.com/social.
With nearly 7,000 local employees, Comcast's Greater Chicago Region (www.comcastgcr.com) serves customers in central and northern Illinois, including the Chicago area, northwest Indiana and southwest Michigan.  "Like" Comcast's Greater Chicago Region on Facebook by visiting Comcast of Illinois, NW Indiana and SW Michigan.  "Follow" Comcast's Greater Chicago Region on Twitter at @ComcastILLINOIS.